Gucci Osteria Florence
Citron Jellies
The season's best offerings, picked at their peak to create indulgent treats that captivate your imagination.

Find new seasonal jellies released regularly throughout the year, available exclusively at Gucci Osteria Florence and our E-shop.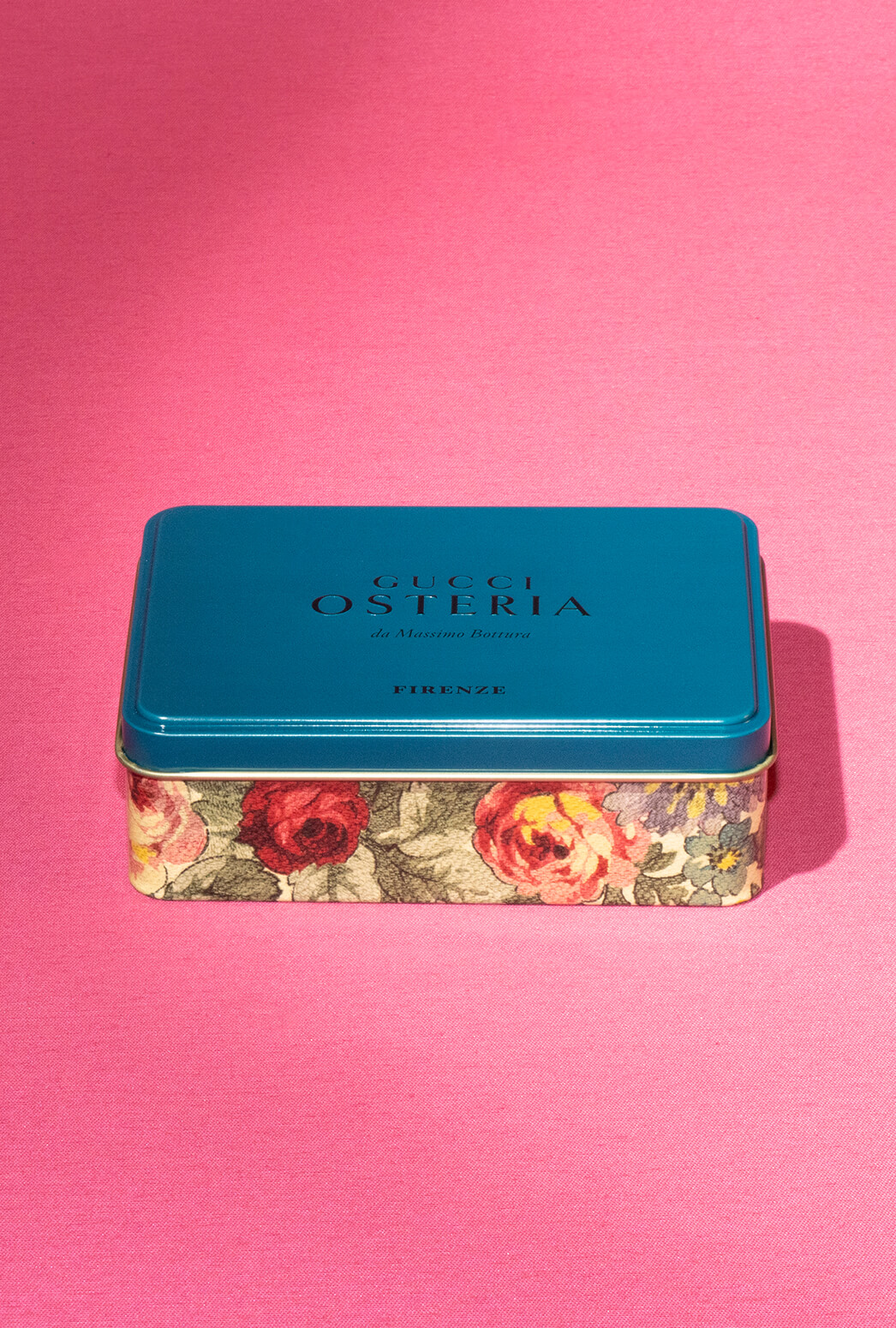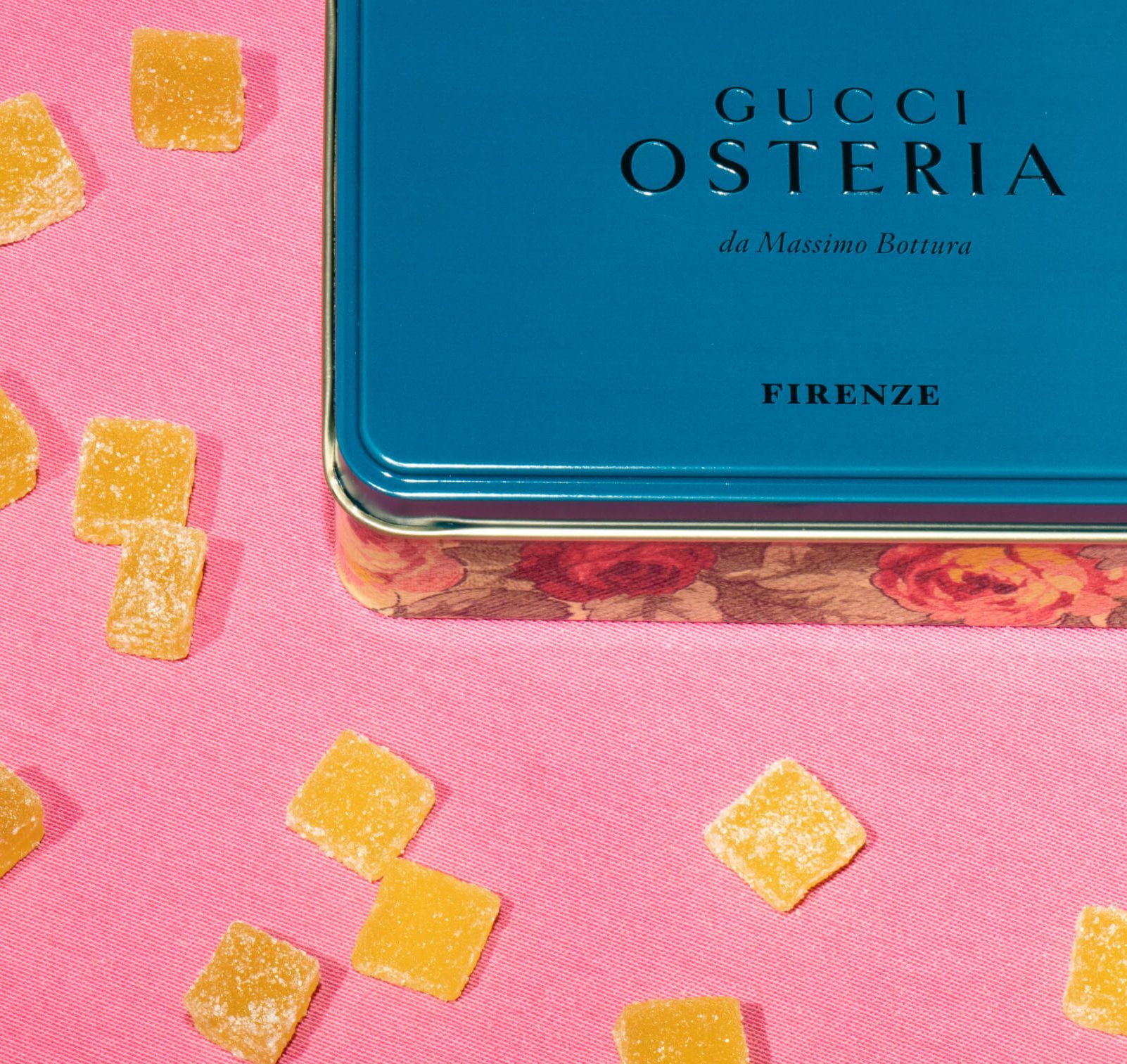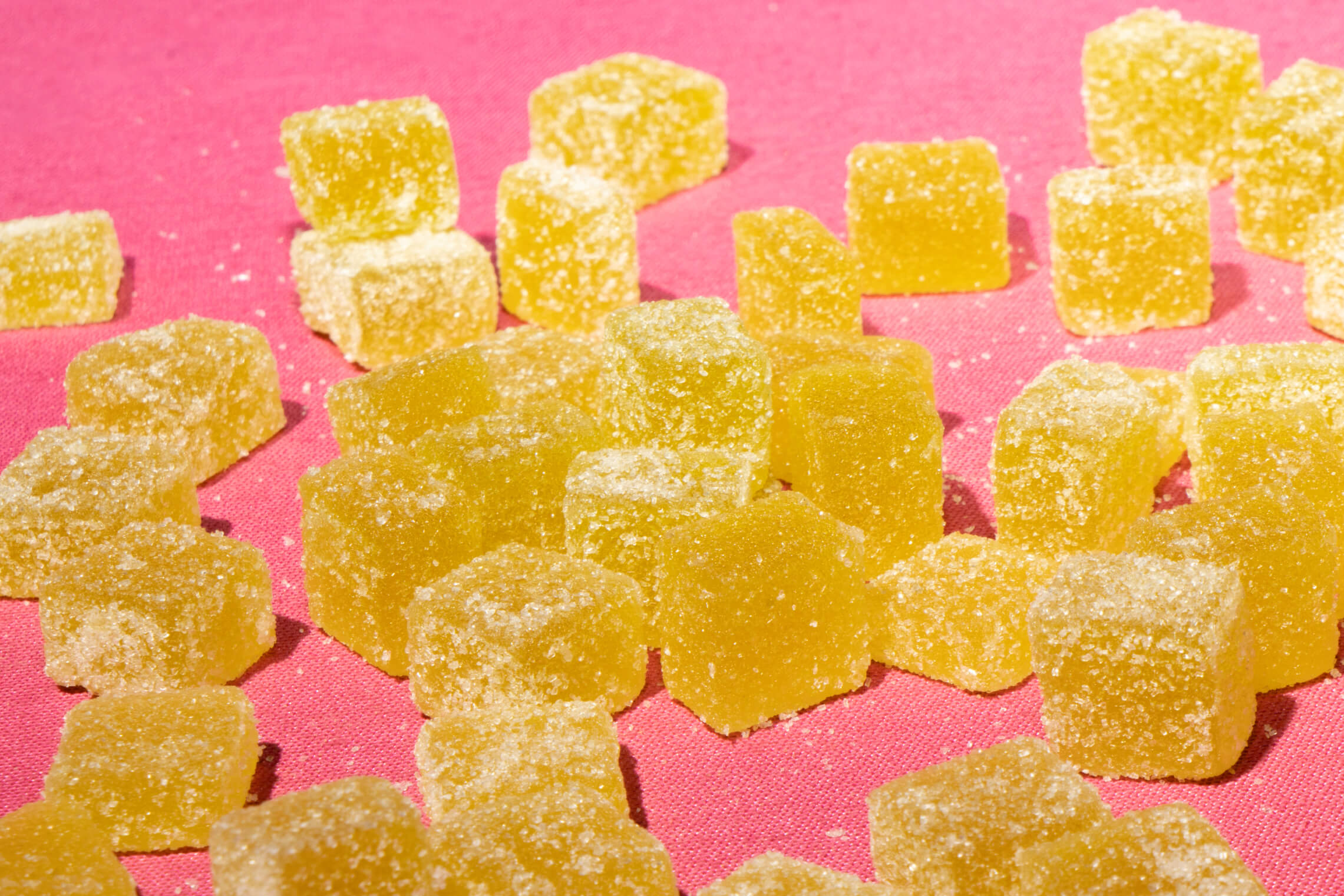 Citron Jellies
Citrons are known to be one of the most ancient fruits of the citrus family. We capture their unique taste and aroma in these citron jelly cubes created through age-old processes that still remain almost entirely manual to preserve its high quality.
Ingredients:
Sugar, glucose syrup, gelling agent: standardized pectin, natural Citron favour (minimum 1,24 %), Natural Green Citron (0,9 %) acidity regulator: citric acid, antioxidant: sodium citrate. Does not contain preservatives. Produced in a laboratory that uses milk. May contain nuts and soy. PRODUCED IN A LABORATORY THAT USES MILK. MAY CONTAIN NUTS AND SOY.
Each

jelly

collection comes in an

elegant

Gucci package.