Gucci Osteria Florence
Hazelnut Cookies
A prized variety of hazelnut found uniquely in the Piedmont region of Italy, renowned the world over for its delicate aroma and exceptional texture, is transformed into a memorable flavor experience at the hands—and imagination—of our chefs.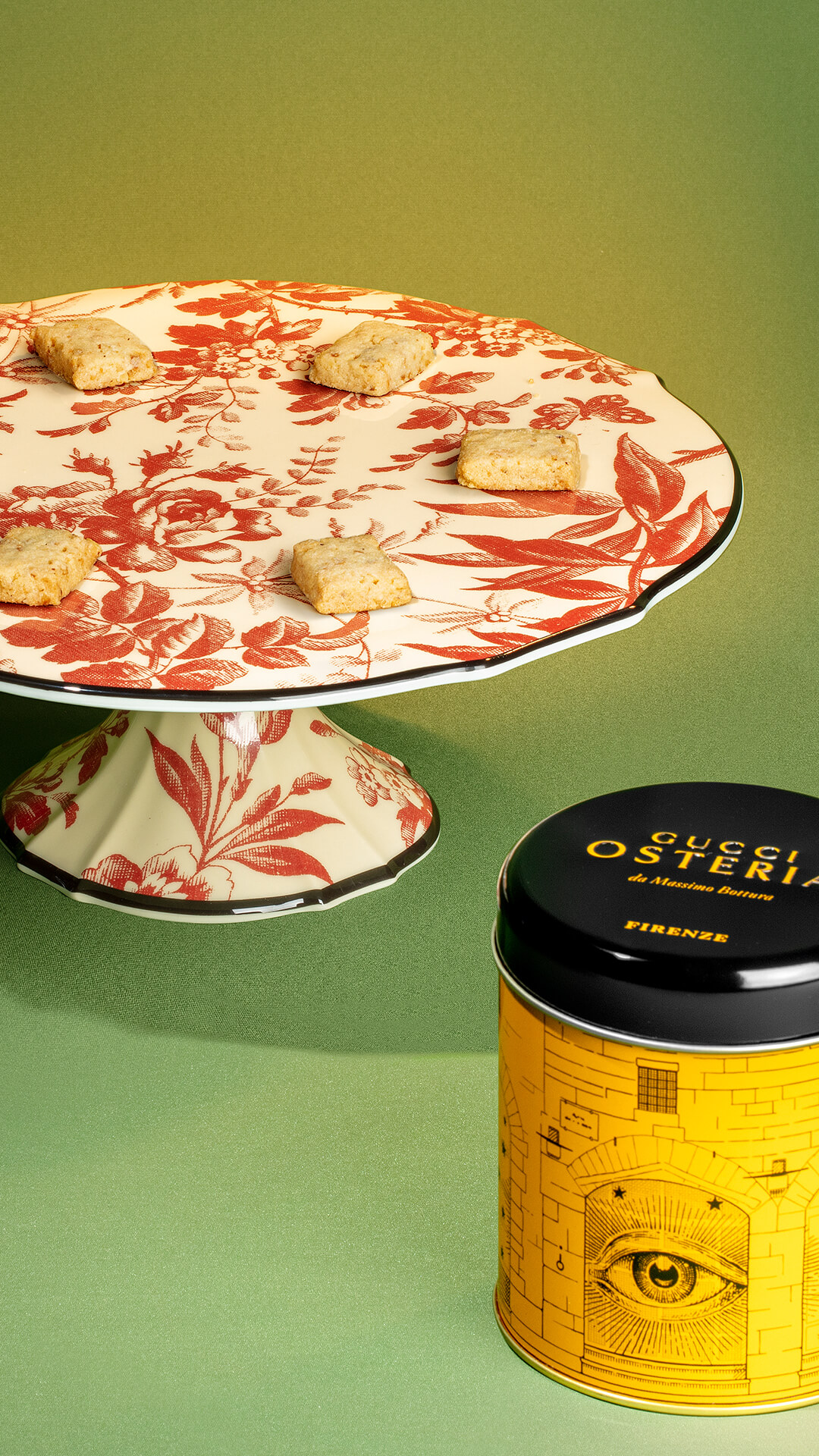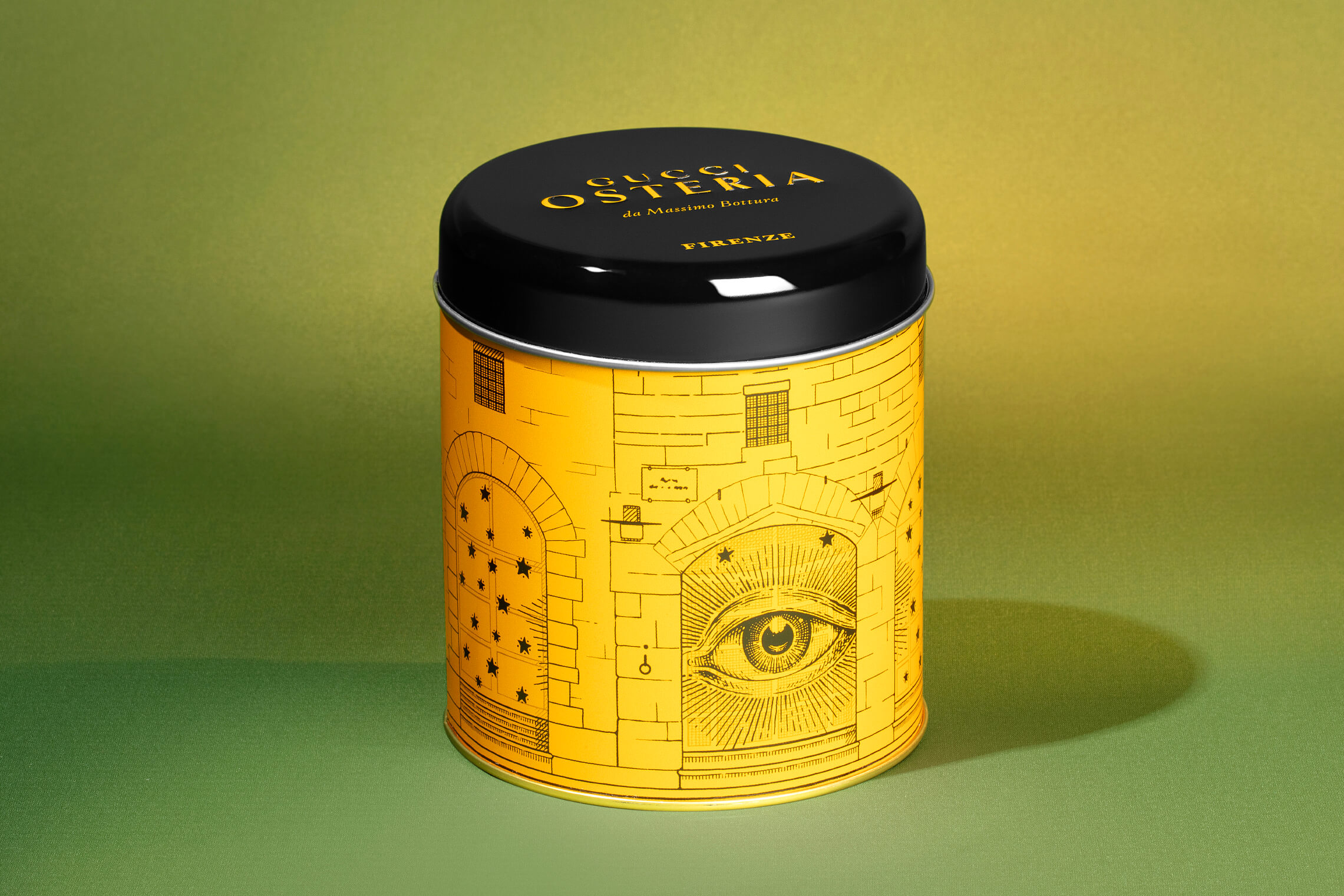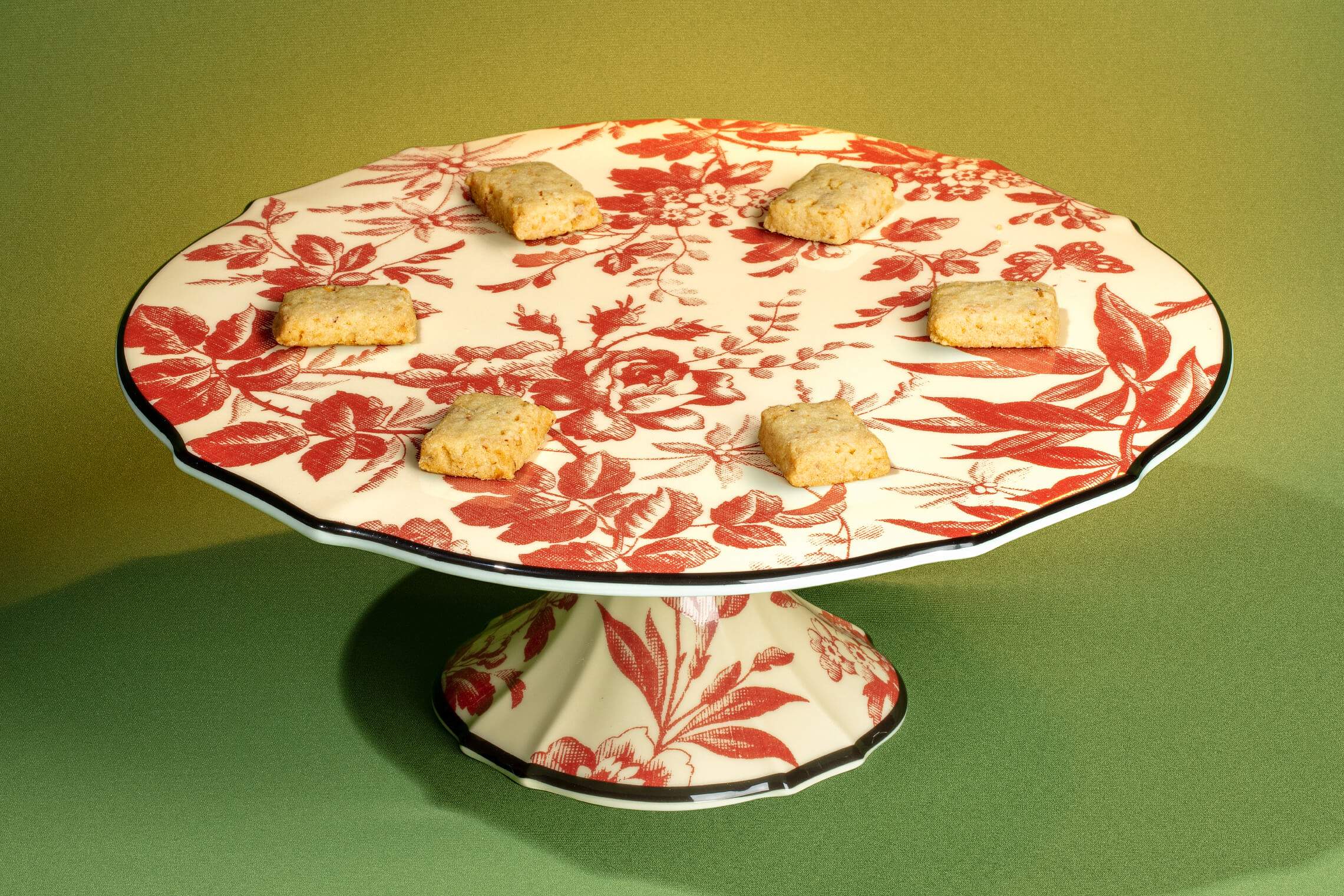 Hazelnut Cookies
Embark on the richest of hazelnut journeys, encased in a luxurious tin depicting the historic Tribunale della Mercanzia building that dates back to 1359: a true Florentine landmark, home to the Gucci Garden and Gucci Osteria Florence. Discover cookies capable of creating intimate moments with familiar flavors that also lead to new discoveries.
Ingredients:
00 flour, italian hazelnut, sucrose, 82% MG butter, whole eggs. Allergens: 00 flour, italian hazelnut, 82% MG butter, whole eggs.
Produced in a laboratory that uses milk. May contain nuts and soy.