Gucci Osteria Florence
Festive Ornament
Bring the taste of Gucci Osteria to your holiday season with a festive bauble filled with three delightful chocolate surprises.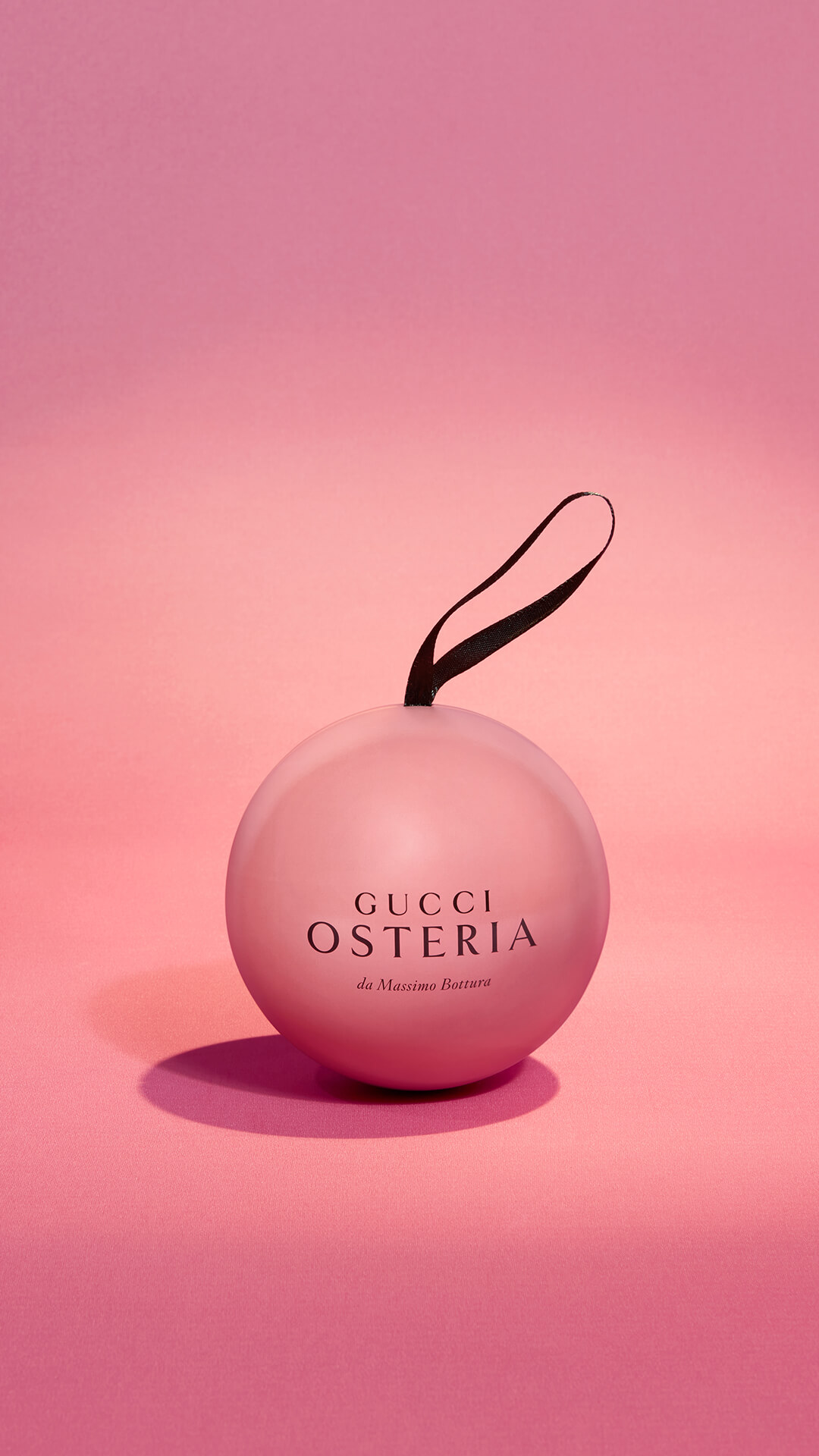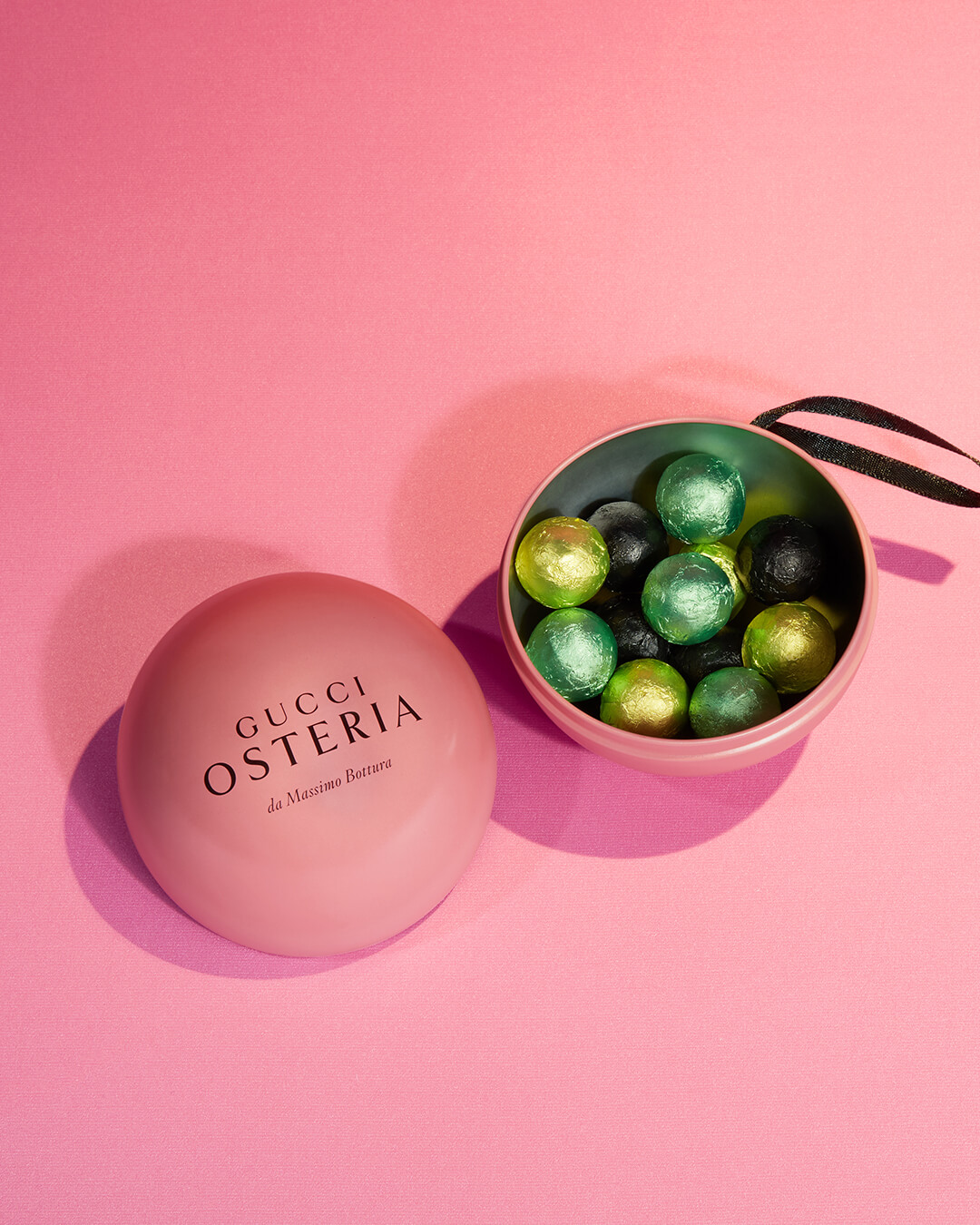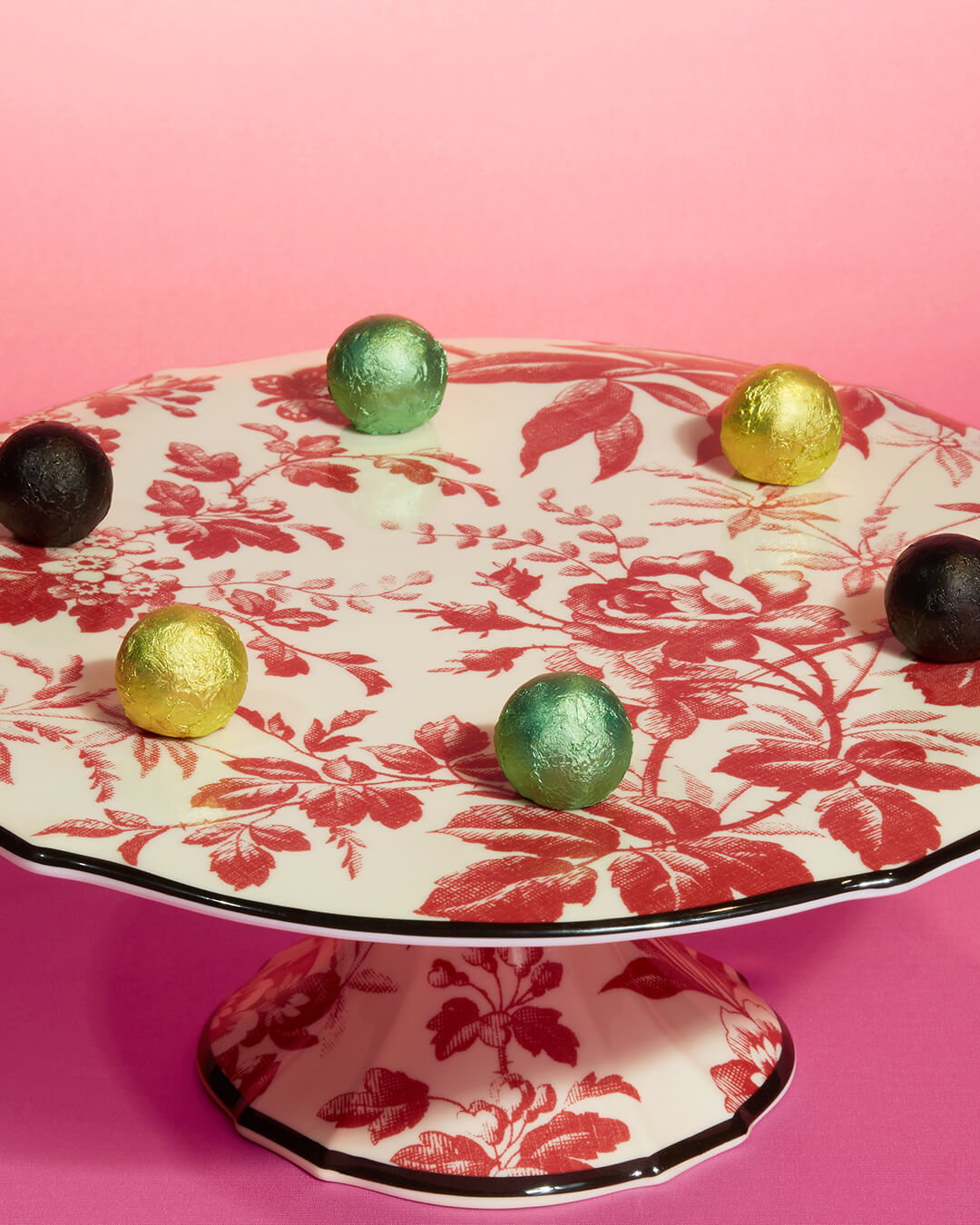 The festive journey begins with a tangy Red Mandarin Praline, followed by a creamy Dark Chocolate Praline, ending with a sweet and savory Salted Pistachio Praline, all encased in a bauble decorated with Gucci Osteria colors, perfect to give or receive.
Mixed chocolate pralines: red mandarin, dark chocolate, salted pistachio.
Ingredients:
sugar, Piedmont HAZELNUT, cocoa mass, cocoa butter, whole powder MILK, PISTACHIO (30% for each praline) salt (0.6% for each praline); emulsifier: sunflower and SOJ lecithin, red mandarin essential oil, vanilla bean. May contain other NUTS. Keep in a cool and dry place.