Gucci Osteria Florence
Elisir d'Elicriso by Giorgio Bargiani
Shape new encounters and enliven intimate moments with masterfully blended cocktails inspired by the magical world of Gucci Garden and shared Tuscan heritage. Discover exclusive collaborations with world-class mixologists.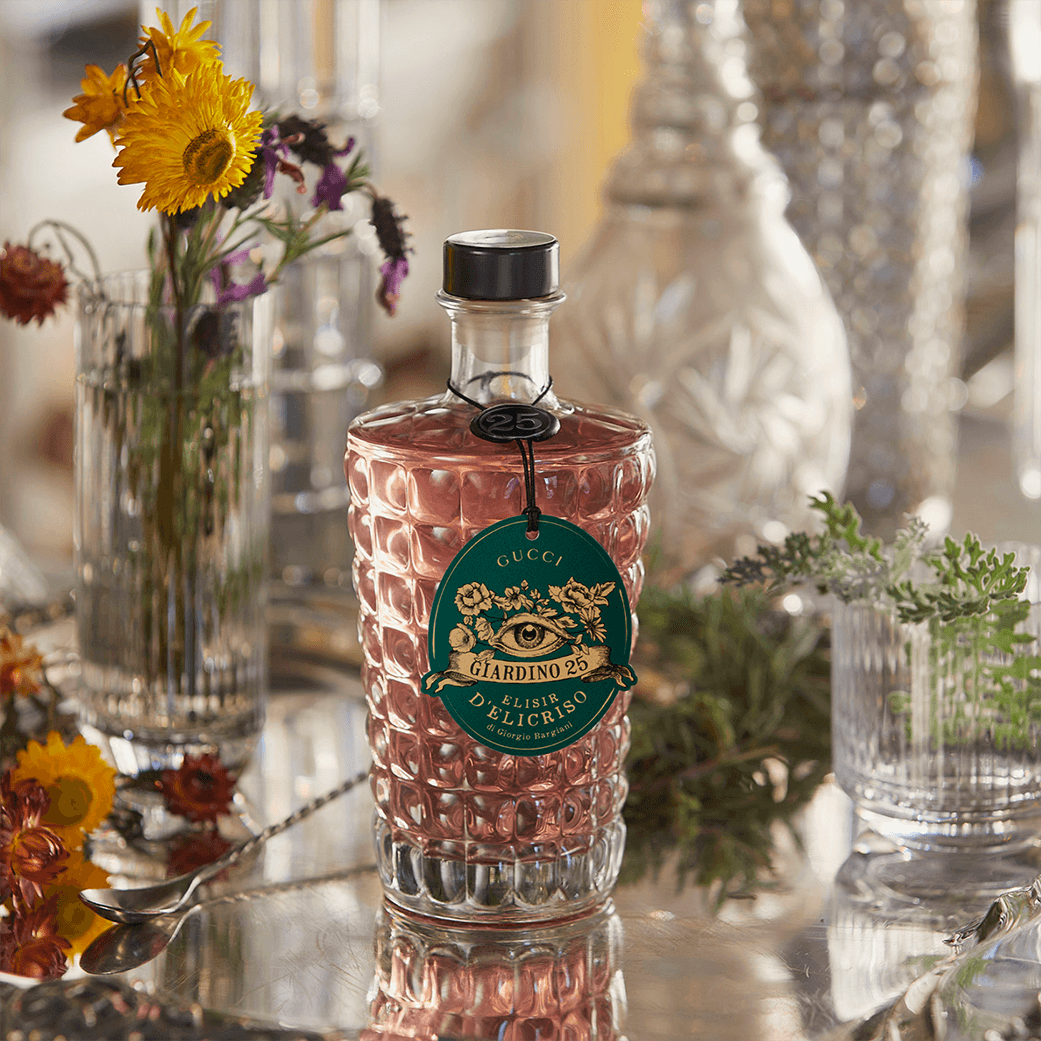 When purchasing alcoholic beverages, you will be automatically redirected to our partner to complete the sale. For all other products, please continue shopping on the Gucci Osteria website.
Elisir d'Elicriso by Giorgio Bargiani
Elisir d'Elicriso by Giorgio Bargiani
148 € / 500ml Bottle
---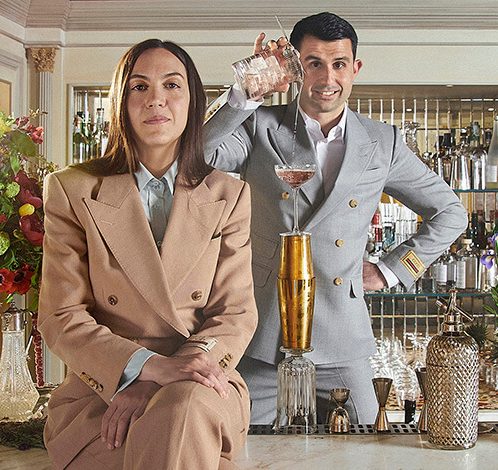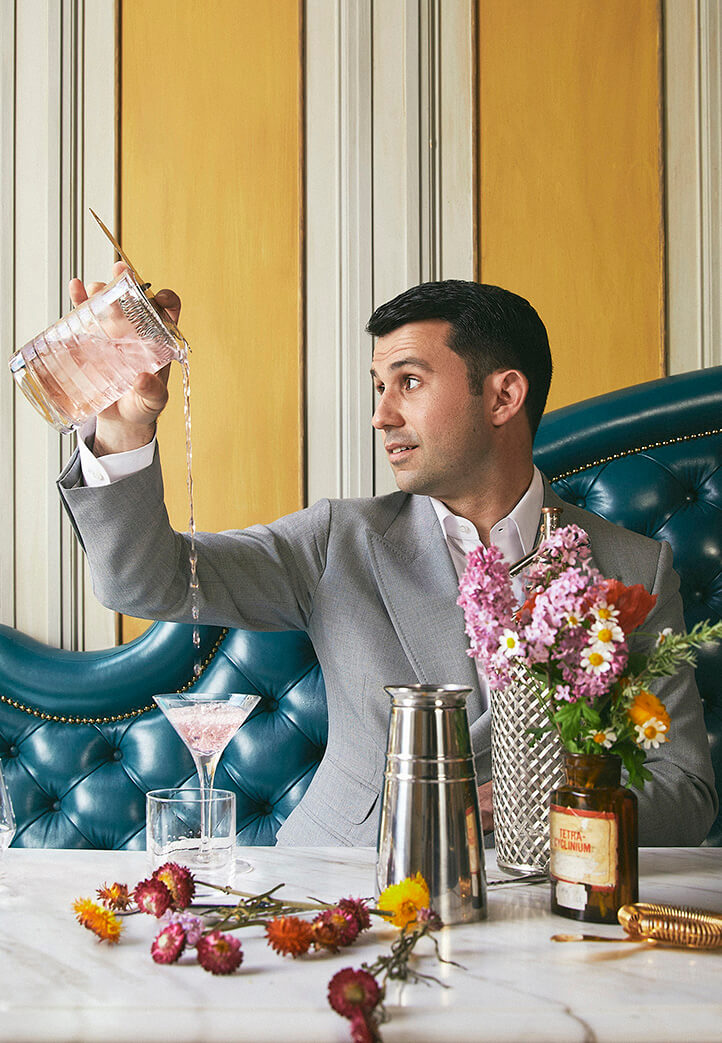 Created in collaboration with Giorgio Bargiani of The Connaught Bar in London for Gucci Giardino 25, the Elisir d'Elicriso is a new bespoke collector's cocktail with a rich, herbal, and rounded profile drawn from local botanicals, apothecary and natural herbs from the Mediterranean, vetiver, and the essential oil of "elicriso" (helichrysum italicum).
Discover a sensorial experience that evokes the lush gardens of Tuscany with this perfectly balanced blend that is complex yet light and sweet on the palate.
Ingredients:
Gin Tanqueray Ten, Vermouth Dry 1757 Cinzano, Liquore N. 4, Vetiver Muyo Gris, condimento agrodolce bianco, olio essenziale di elicriso.