Gucci Osteria Florence
Colomba
Discover the taste of spring with Gucci Osteria's Colomba. The sweet, leavened bread is presented in a whimsical square tin and is available to purchase at Gucci Osteria Florence or via the online store.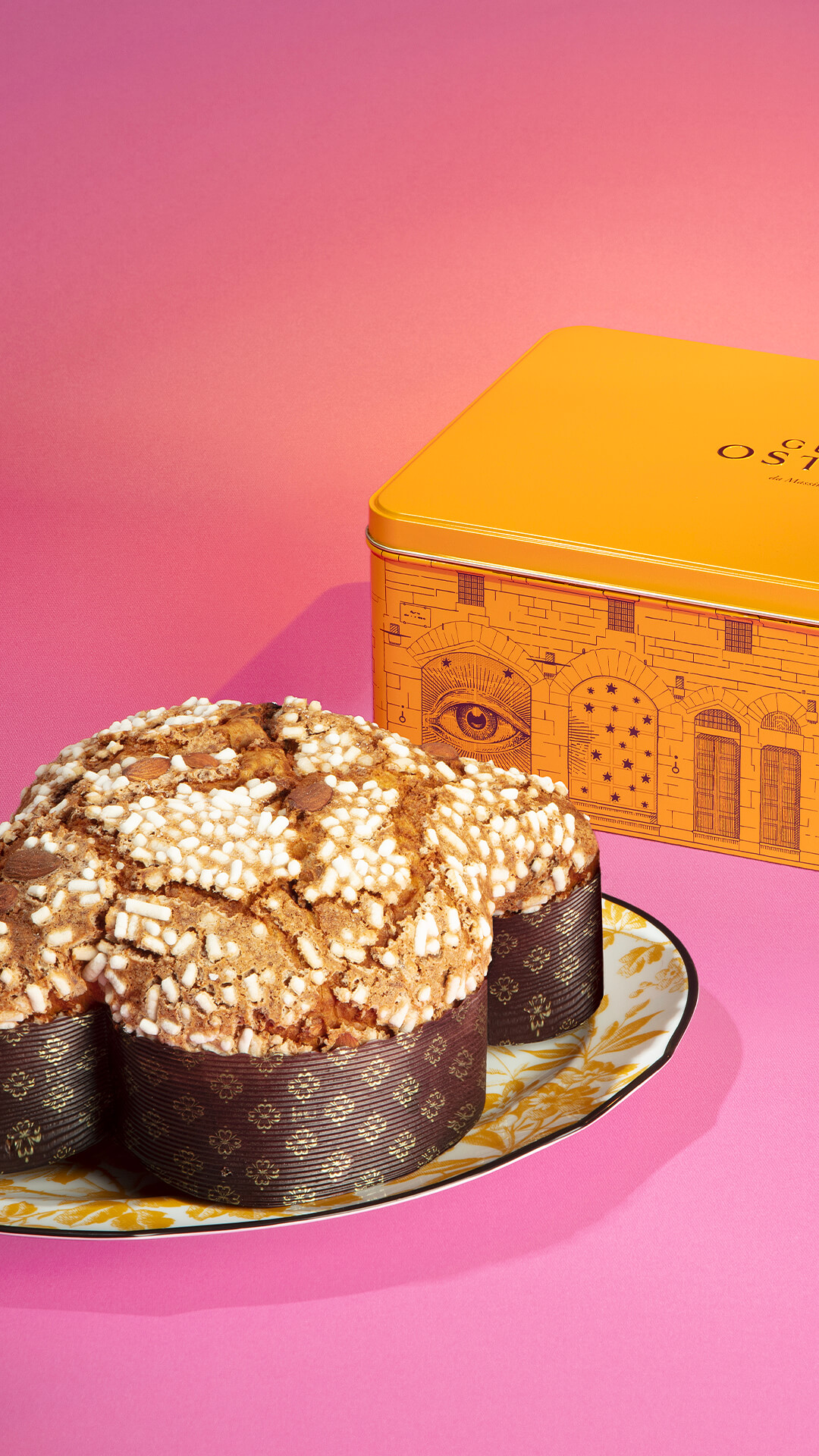 To receive your Colomba before April 9th, orders must be placed by April 3rd.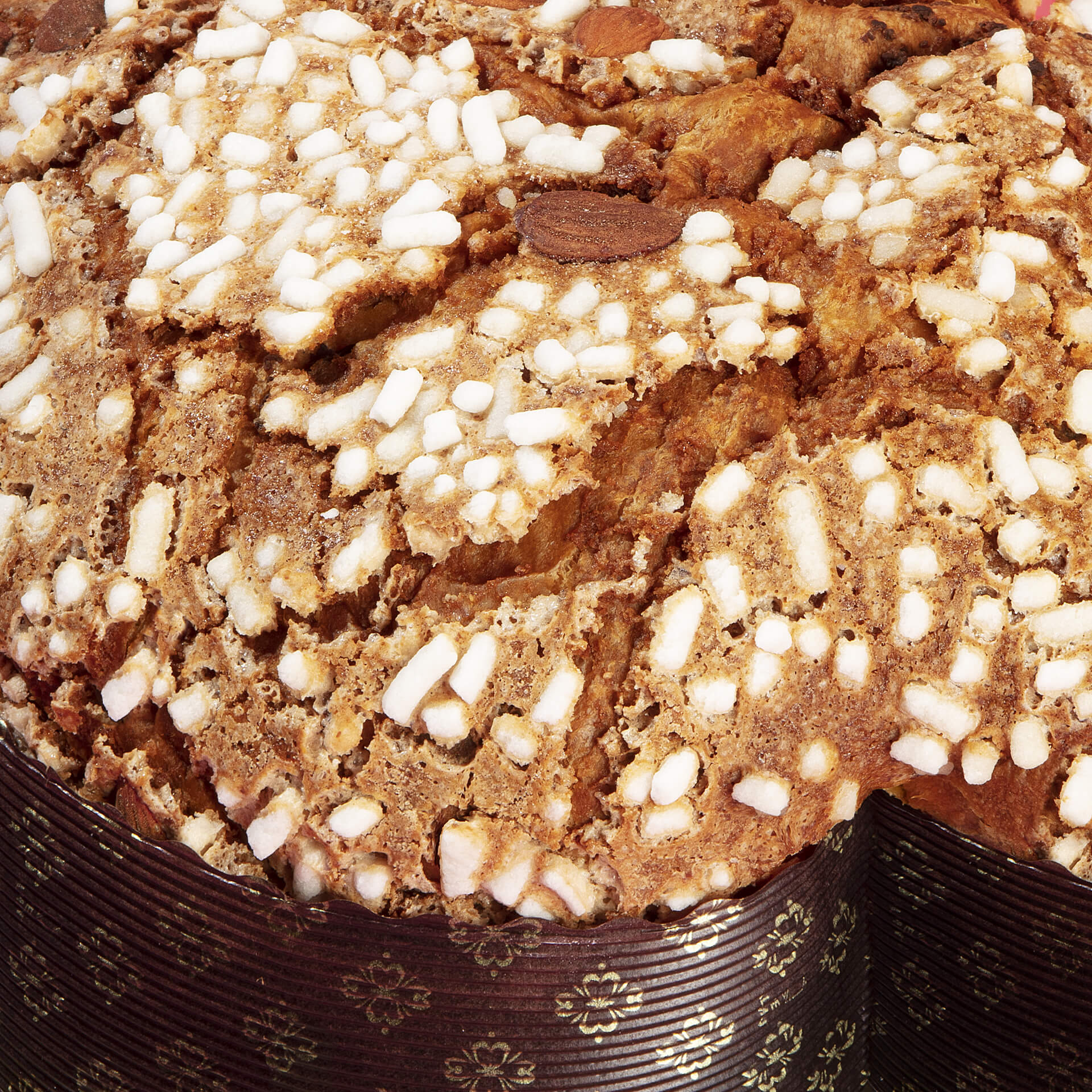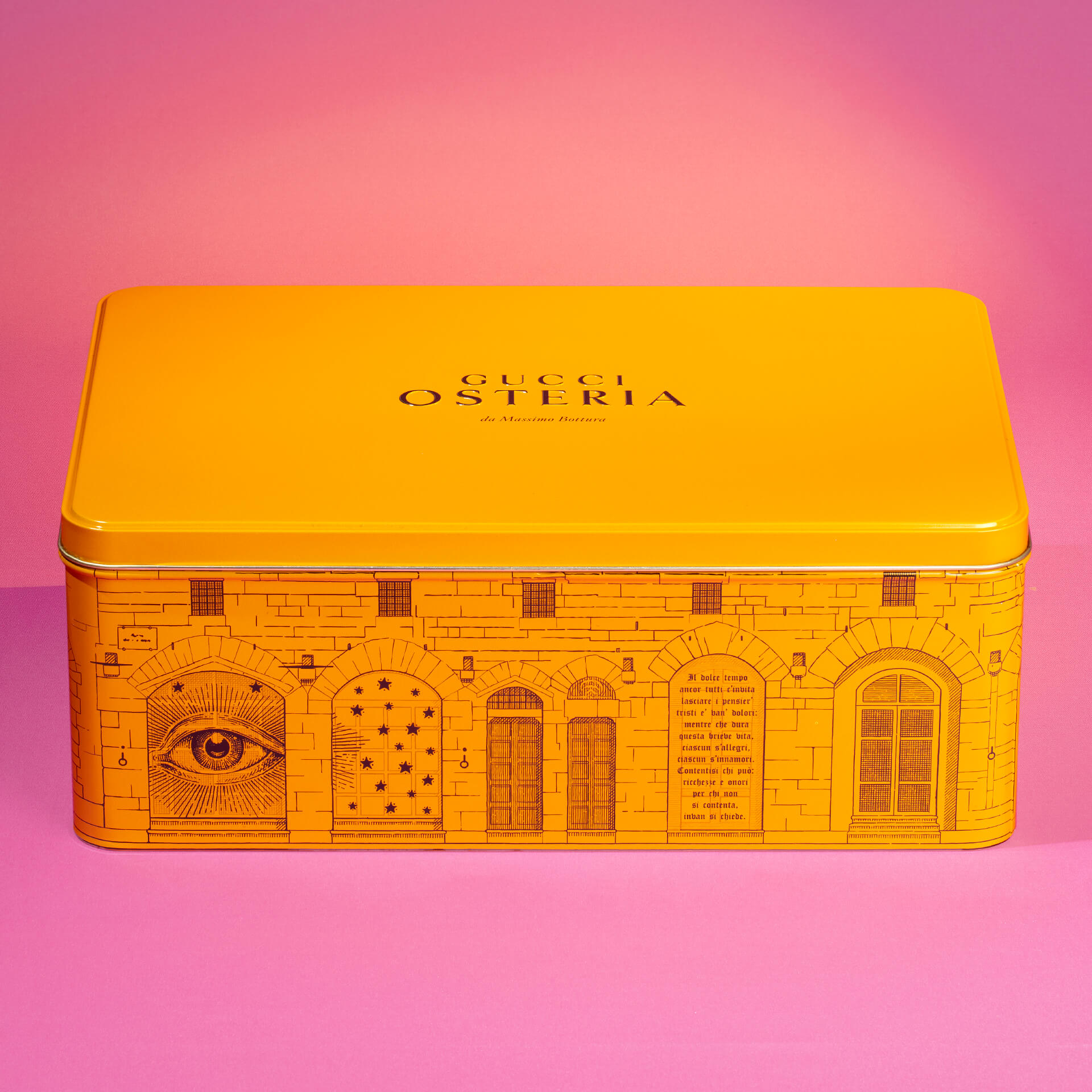 Co-Executive Chefs Karime López and Takahiko Kondo have selected the finest ingredients for this year's Colomba. A wonderful blend of tradition and modern inventiveness, ingredients such as premium flour, natural yeast, butter, fresh eggs, and almonds come together with candied apricot, gianduia chocolate, and tonka bean, lending a warm, aromatic yet fruity tang to the traditional Colomba recipe.
Left to rise multiple times to develop both its depth of flavor and its uniquely light and springy texture, the dove-shaped treat has come to represent peace and spring's festivities in Italy.
Ingredients:
WHEAT FLOUR, BUTTER (MILK), semi-candied apricot 16% (apricot, glucose syrup, sugar), category A fresh EGG YOLKS from ground-raised hens, sugar, gianduia chocolate 10% (sugar, HAZELNUT paste, cocoa butter, whole MILK powder, cocoa paste, skimmed MILK powder, SOYA lecithin, natural vanilla extract), natural sourdough (WHEAT), orange paste (orange peel, glucose syrup, sugar), honey, MALT, salt, Tonka bean.
Icing ingredients 10%: sugar, ALMONDS, EGG whites, CORN flour, rice starch, sunflower oil, cocoa.
THE EVIDENCED ELEMENTS MAY CAUSE ALLERGIES OR INTOLERANCES.
It may contain traces of dried fruit (almonds, nuts, walnuts, pistachios), milk and sesame.
Keep in a cold and dry place.