Gucci Osteria Florence
Colomba
Spring is in the air, and Easter is coming. To celebrate the occasion, Gucci Osteria Florence is proud to launch the Gucci Osteria Colomba: a traditional Italian cake that is the perfect accompaniment for family and friends reunions. The beautiful Easter bread is presented in an exclusive, elegant Gucci square tin. Priced at 80 euros, you can purchase this exquisite limited edition gift at Gucci Osteria Florence or via the E-shop.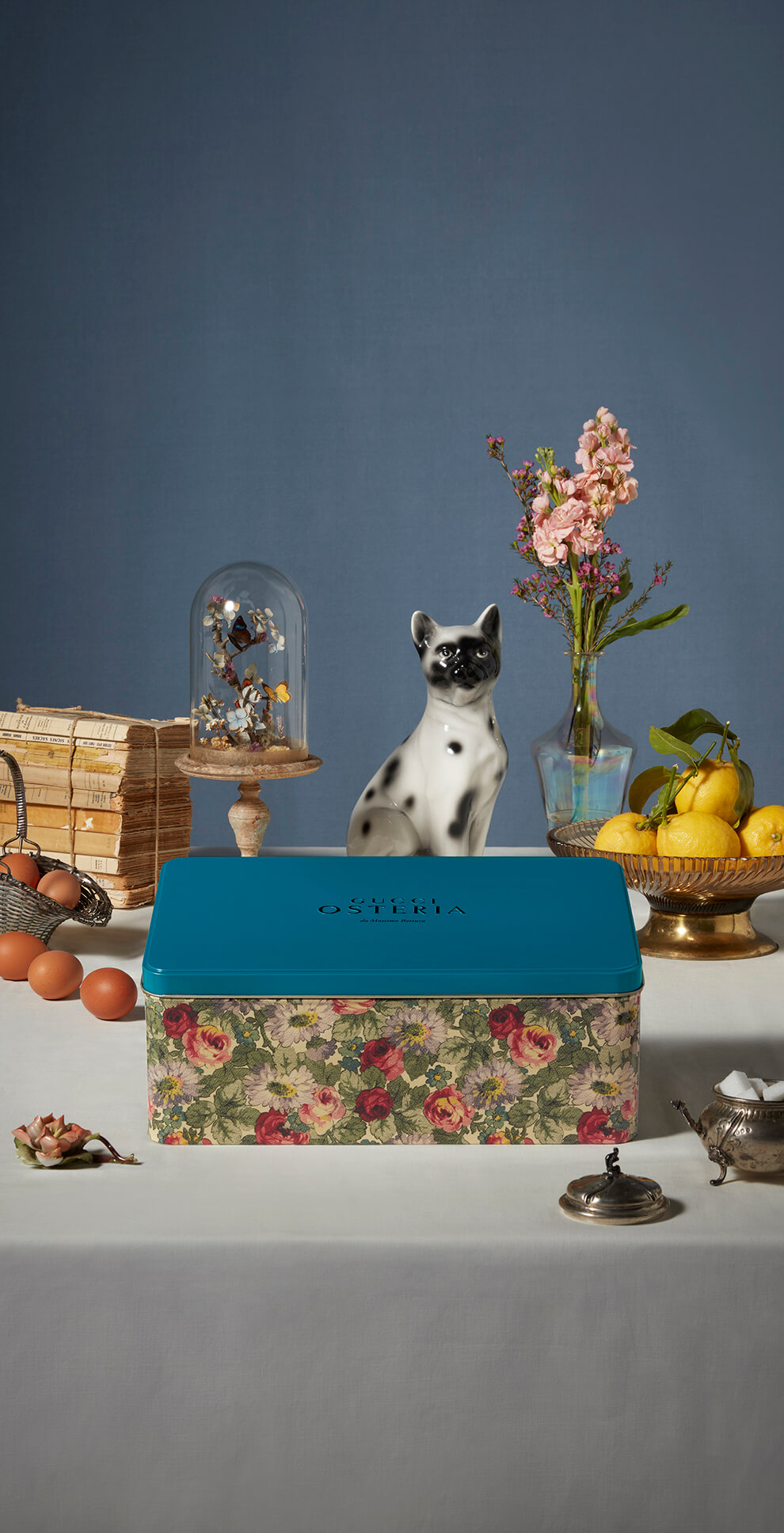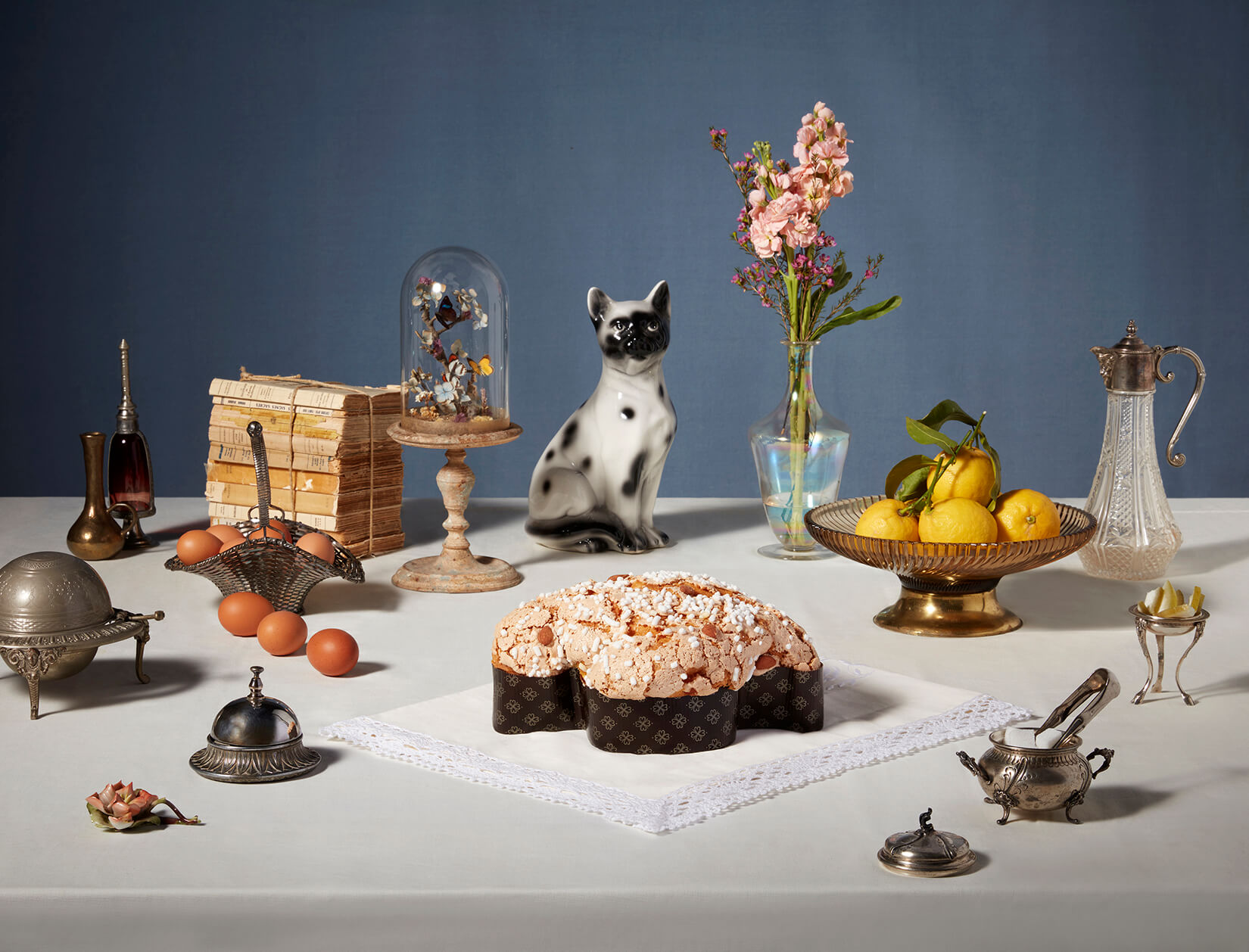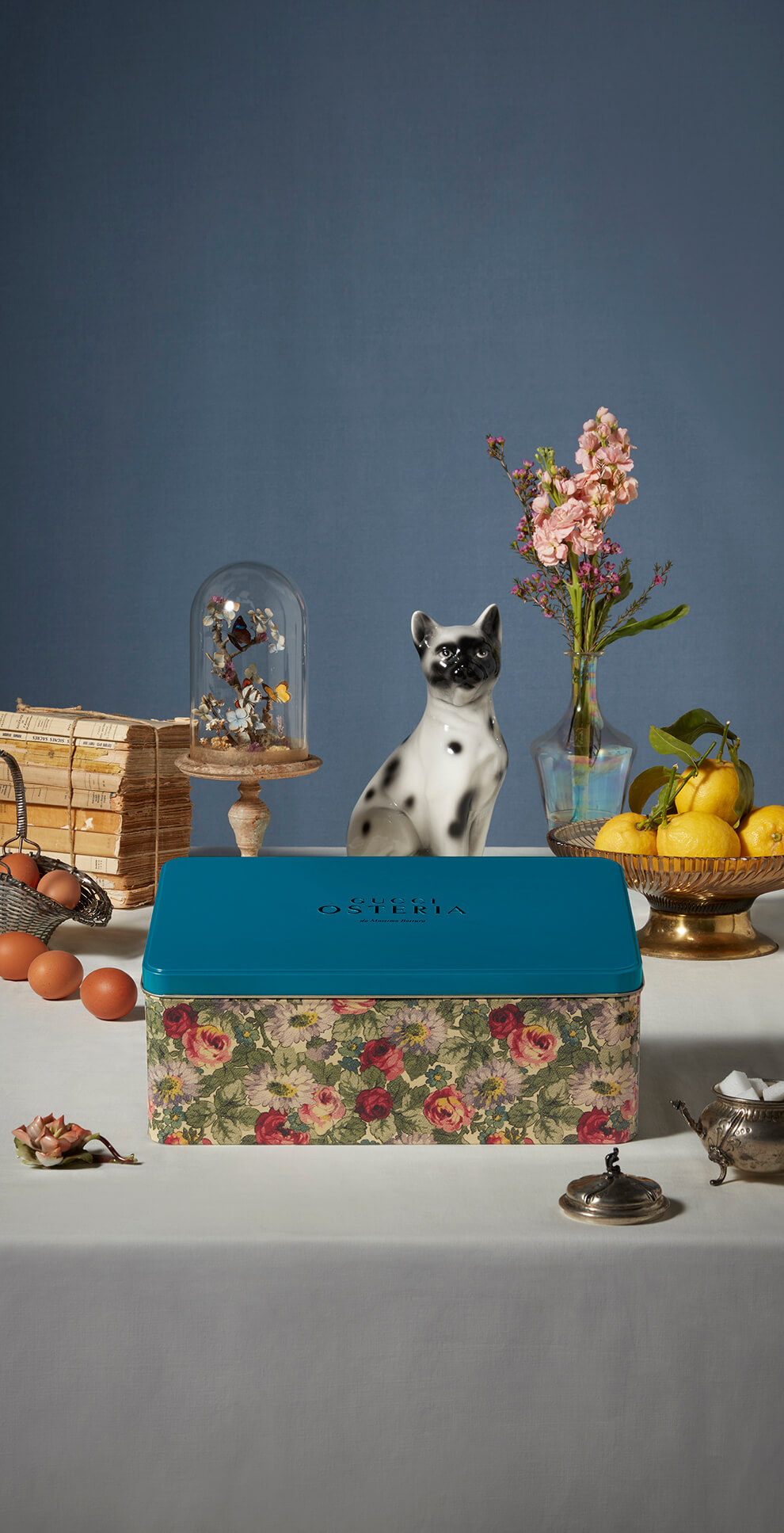 Chef Karime Lopez has personally selected the finest ingredients, including premium flour, natural yeast, butter, fresh eggs, almonds and pearl sugar. These ingredients are combined with candied and hand-cut yuzu and bergamot blending flavours from Italy and Japan, for an intensely citrusy version of the classic cake.
A unique fresh, soft sweetness is created through a long process of rising,  so mellow inside and lightly crispy on the outside. Featuring a global symbol of peace and a centenary tradition, the dove-shaped cake is not to be missed at Easter time.
We hope you had a wonderful and happy Easter.
See you next year!