Gucci Osteria Florence
Blood Orange Jellies
Wonderfully crimson-colored with a complex flavor profile providing floral and tart notes, these Blood Orange Jellies bring an all-encompassing awakening to the taste buds.

Appropriate at any moment of the day for a delicate sugar surprise with a twist.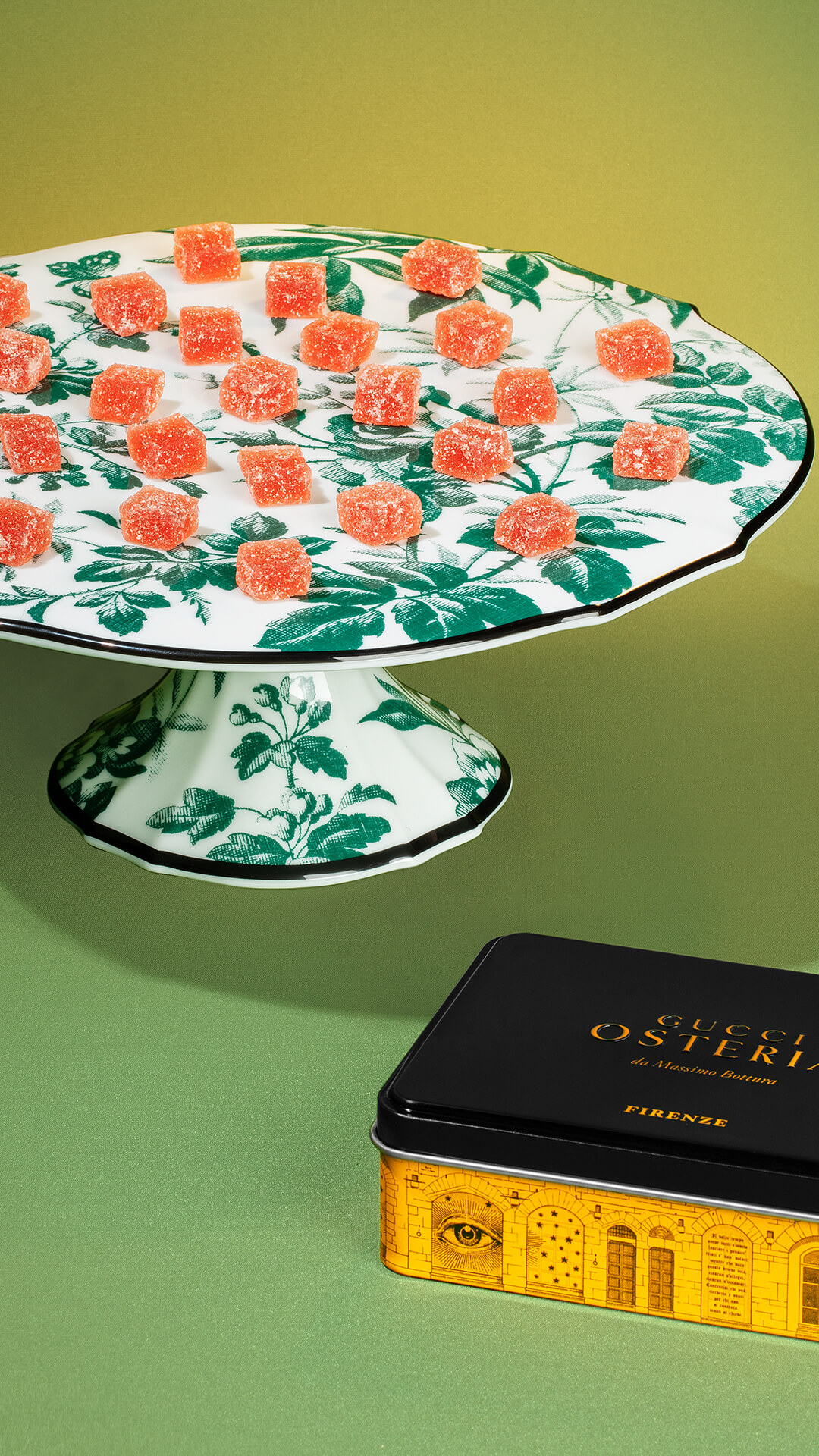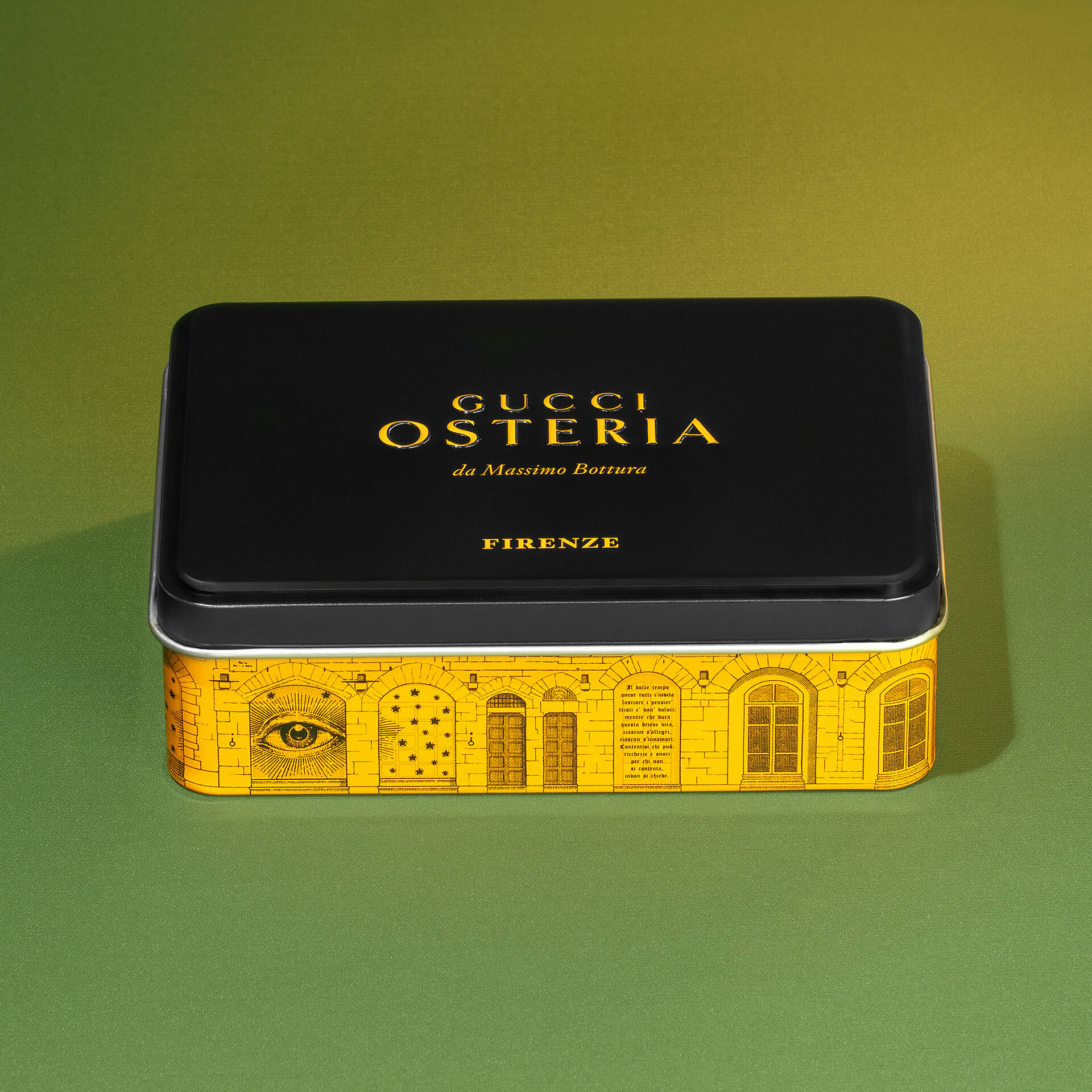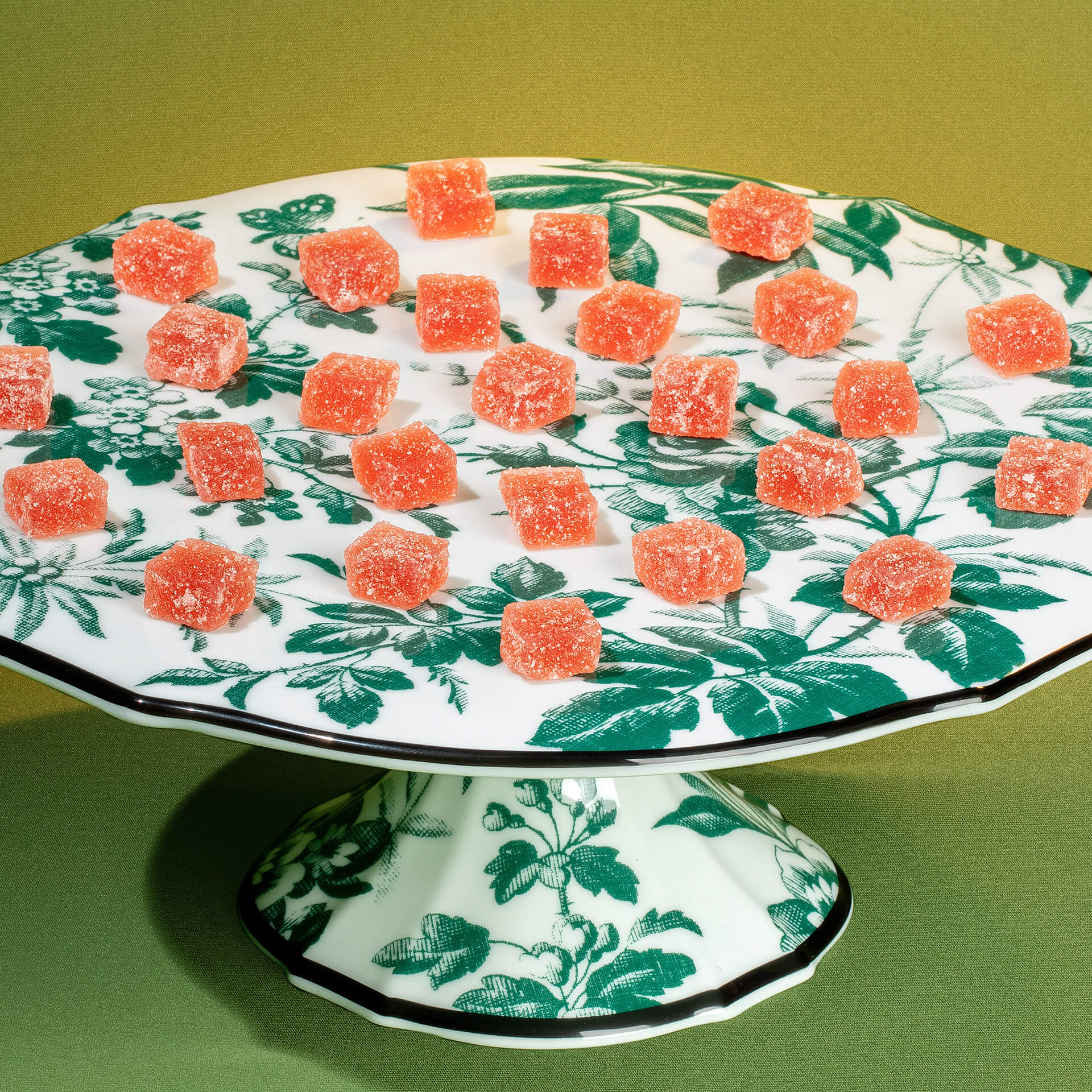 Blood Orange Jellies
The season's best offerings, picked at their peak to create indulgent treats that captivate your imagination.
Find new seasonal jellies released regularly throughout the year, available exclusively at Gucci Osteria Florence and our E-shop.
Ingredients:
Orange juice (minimum 30%), sugar, glucose syrup, gelling agent: standardized pectin, acidity regulator: citric acid, sweet orange essential oil.
Colorant: anthocyanin. Sodium citrate, antioxidant: ascorbic acid. Does not contain flavors and preservatives. Produced in a laboratory that uses milk. May contain nuts and soy.
Each

jelly

collection comes in an

elegant

Gucci package.