Gucci Osteria Florence
Artisanal Condiment Set
A trio of artisanal condiments, as loved by our very own chefs at Gucci Osteria. Find a peppery, green fruit flavored Extra Virgin Olive Oil made from a selected blend of hand-picked olives; Balsamic Vinegar of Modena that presents an intense aroma and full-bodied consistency, made strictly to the traditions of Modena; and a Dark Cherry condiment that has been aged in cherry wood for the most rich and enveloping flavor.
Elevate flavor with this curated, versatile set created with Villa Manodori. Presented in a charming gift box, perfect for special occasions.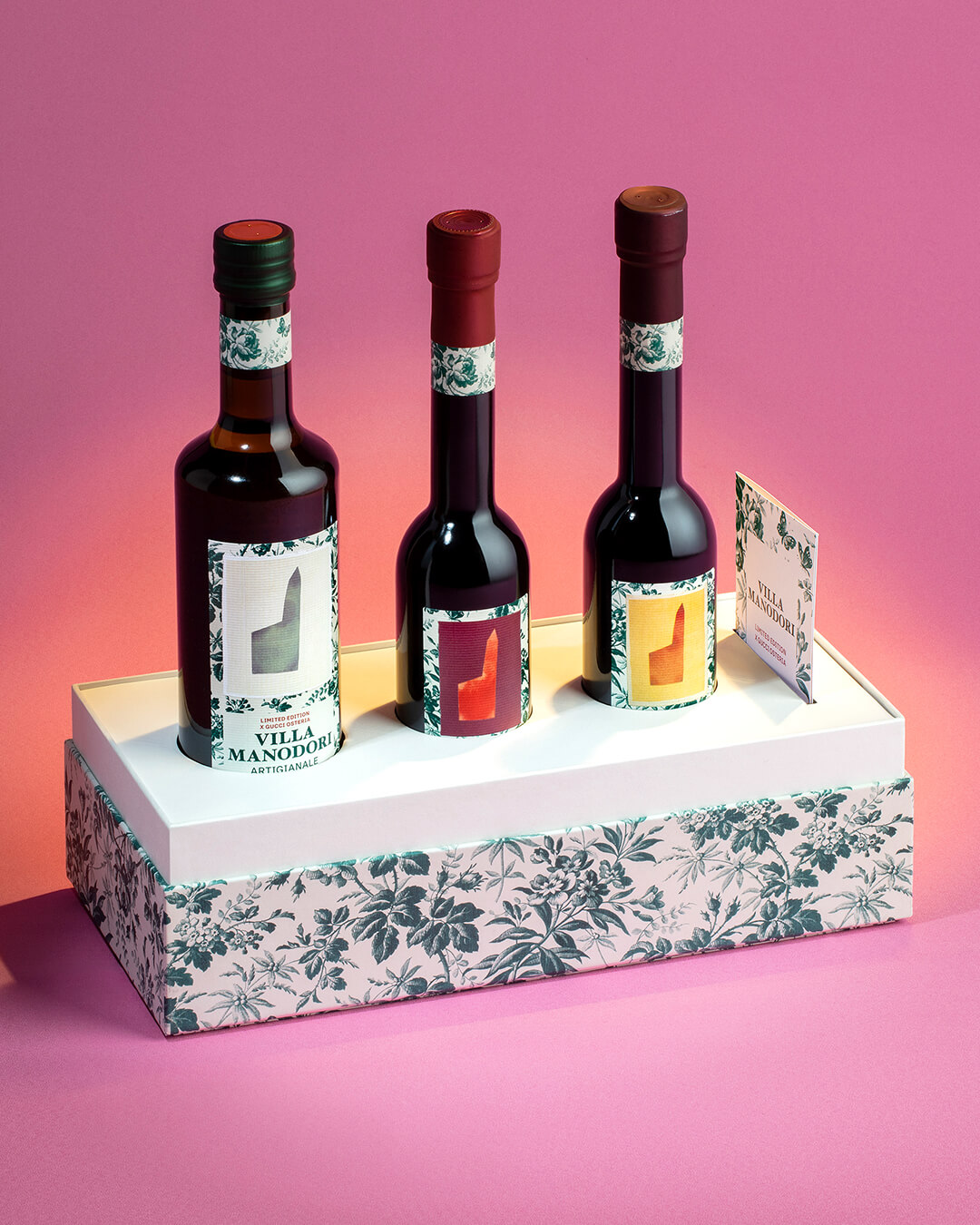 Artisanal Condiment Set
Oil: 500ml - Vinegard / Condiment: 250ml
140 € / pack
---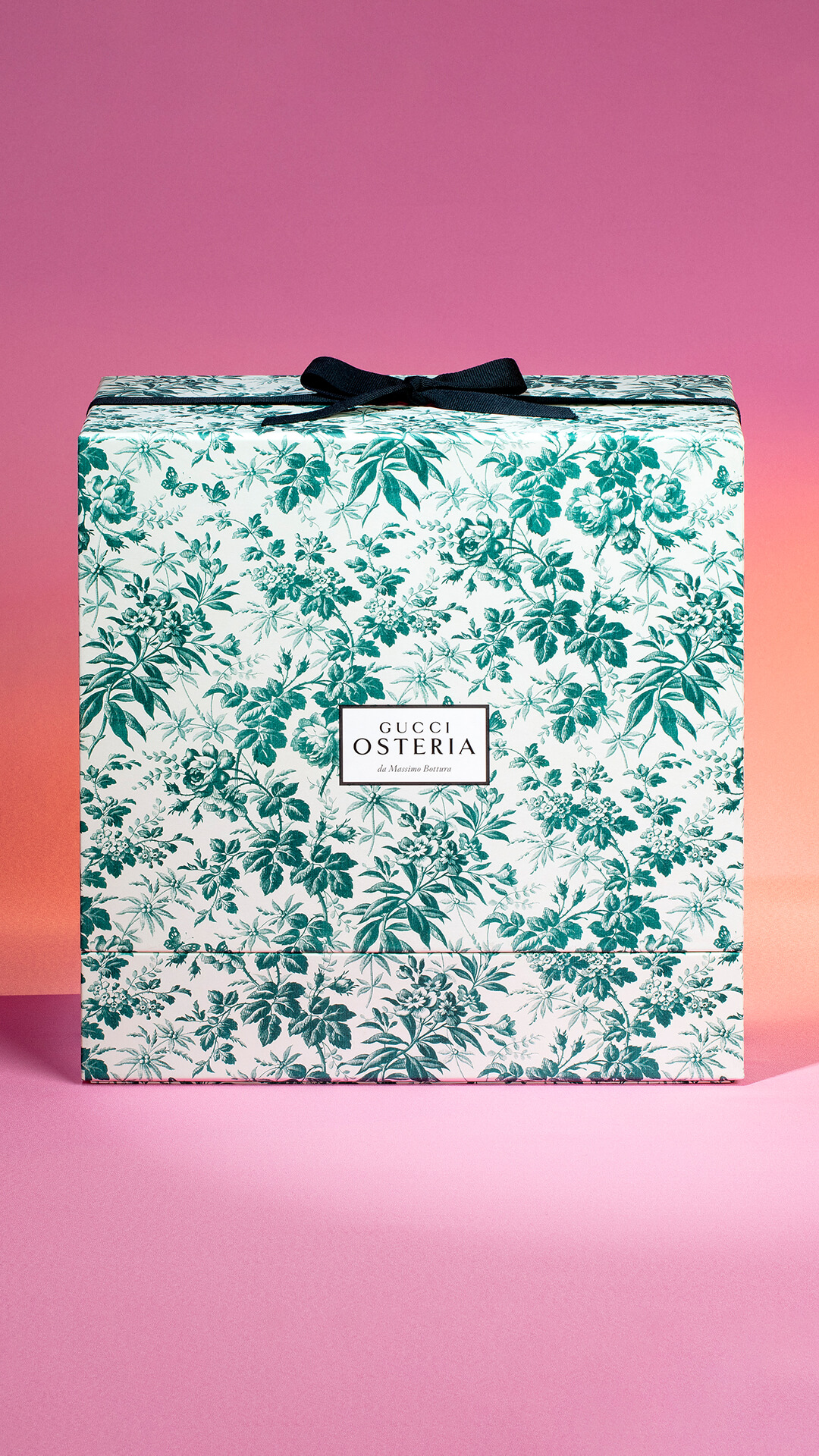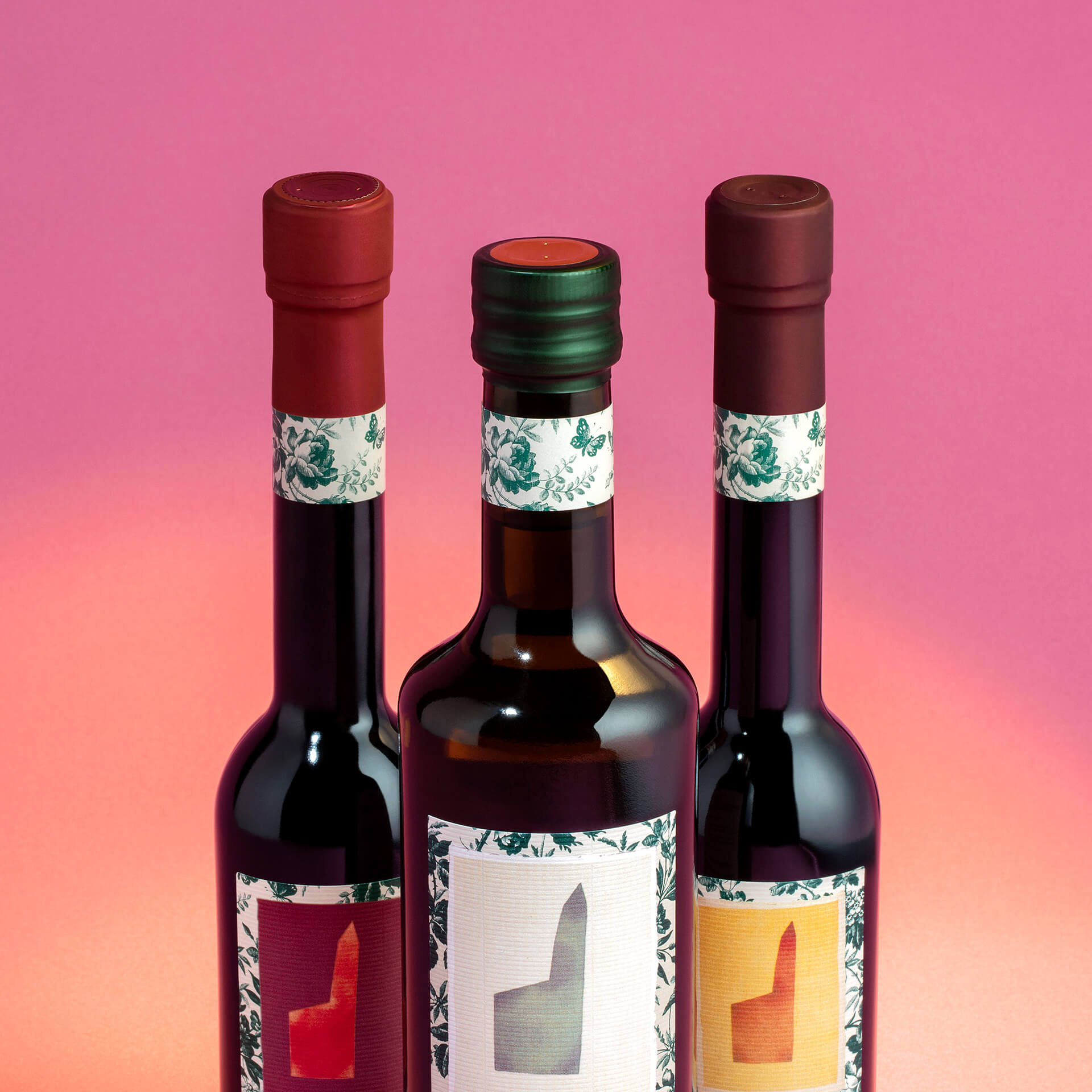 Artisanal Condiment Set
The harmony of tradition and innovation, captured in an artisanal condiments set created in collaboration with Villa Manodori, Chef Massimo Bottura and Gucci Osteria Florence's Co-Executive Chefs Karime López and Takahiko Kondo. Expand your culinary repertoire.
Ingredients:
Italian Extra Virgin Olive Oil: Superior category olive oil obtained directly from olives and solely by mechanical moans.
Balsamic Vinegar of Modena: concentrated grape must, wine viengar. Contains Sulfites. Acidity 6%.
Gourmet Dressing: Balsamic vinegar of Modena, cooked grape must. Contains sulfites.