An introduction to Karime Lopez's contemporary Italian cuisine.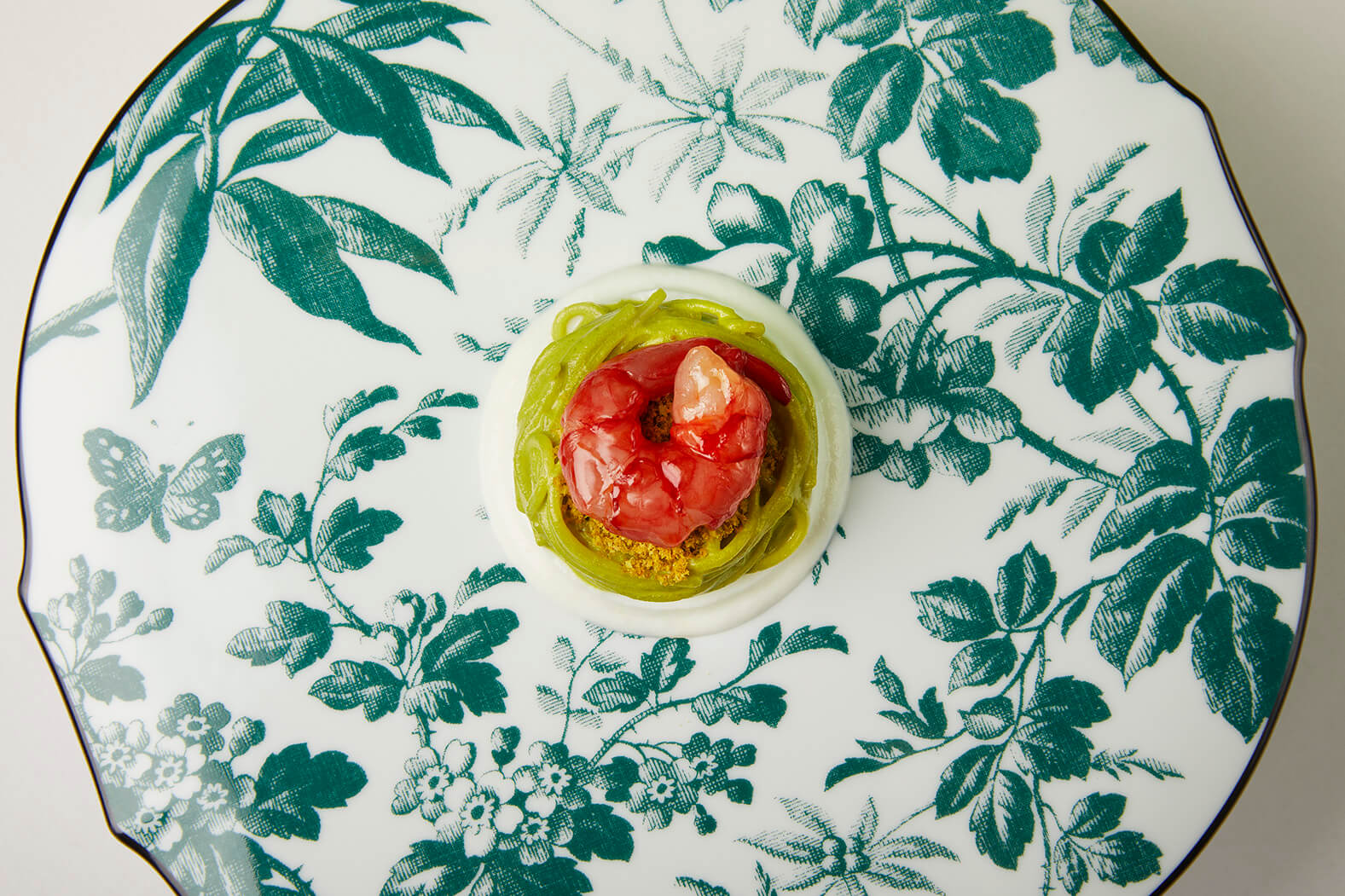 Karime Lopez's universe unfolds in two tailor-made menus.
Karime's menu is inspired by her own international career and culinary travels, as well as the global origins and experience of her team and her passion for art and music. She challenges the traditional perception of Italian cuisine, creating playful takes on classic dishes.