Table & Home
Herbarium bread plate, set of two
A bread plate is essential for any formal table setting.
Set the table for wonderful dinner parties that run late into the night. Available in a set of two.

• White Richard Ginori porcelain with red Herbarium motif.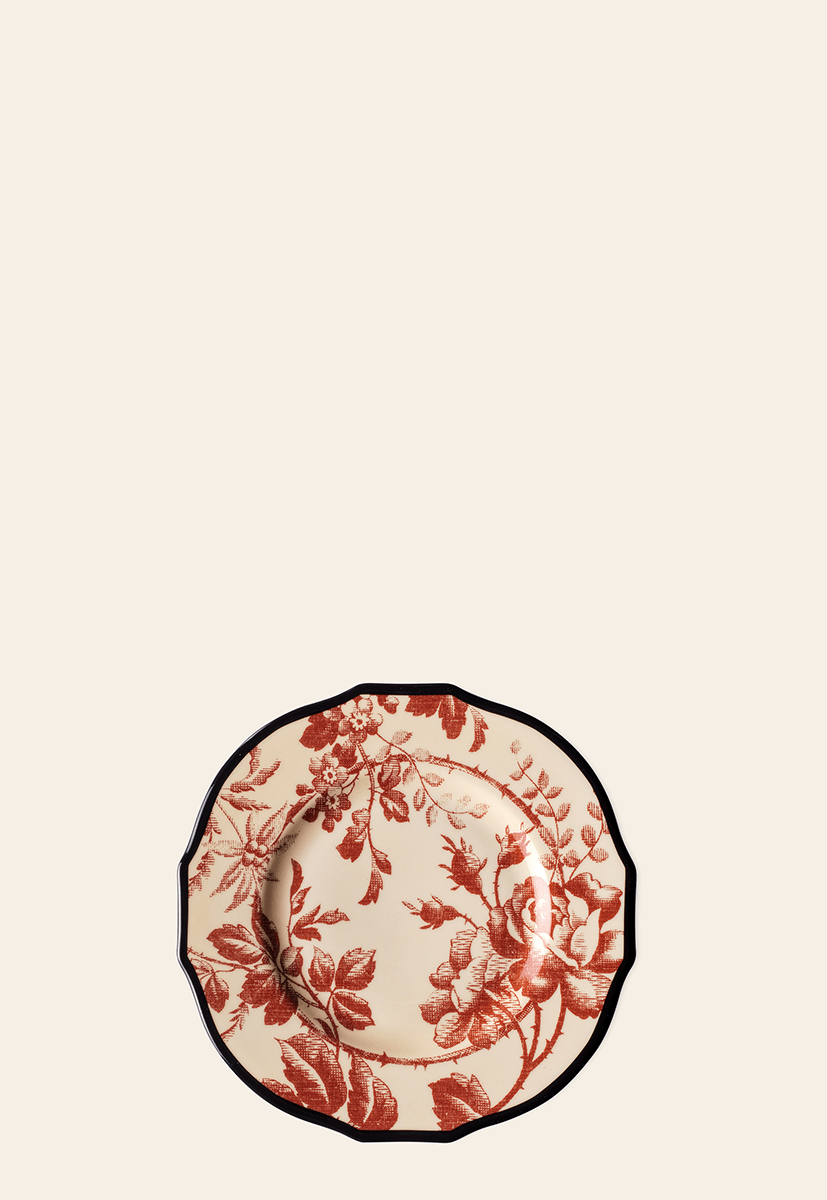 Herbarium bread plate, set of two
Please note: for orders of 8 pieces or more, we kindly ask you to contact our team at guccigarden@gucci.com with your request in order to ensure availability.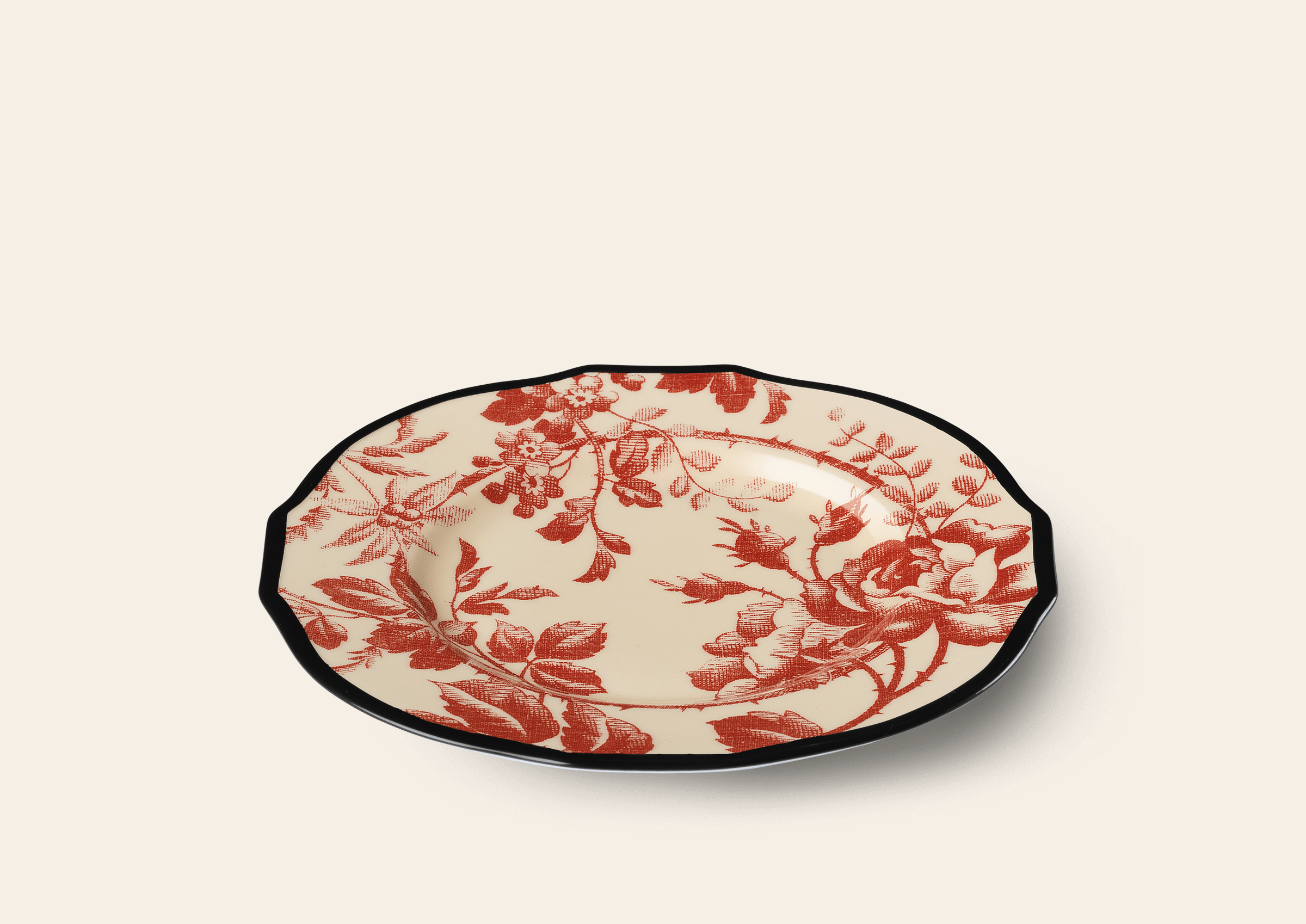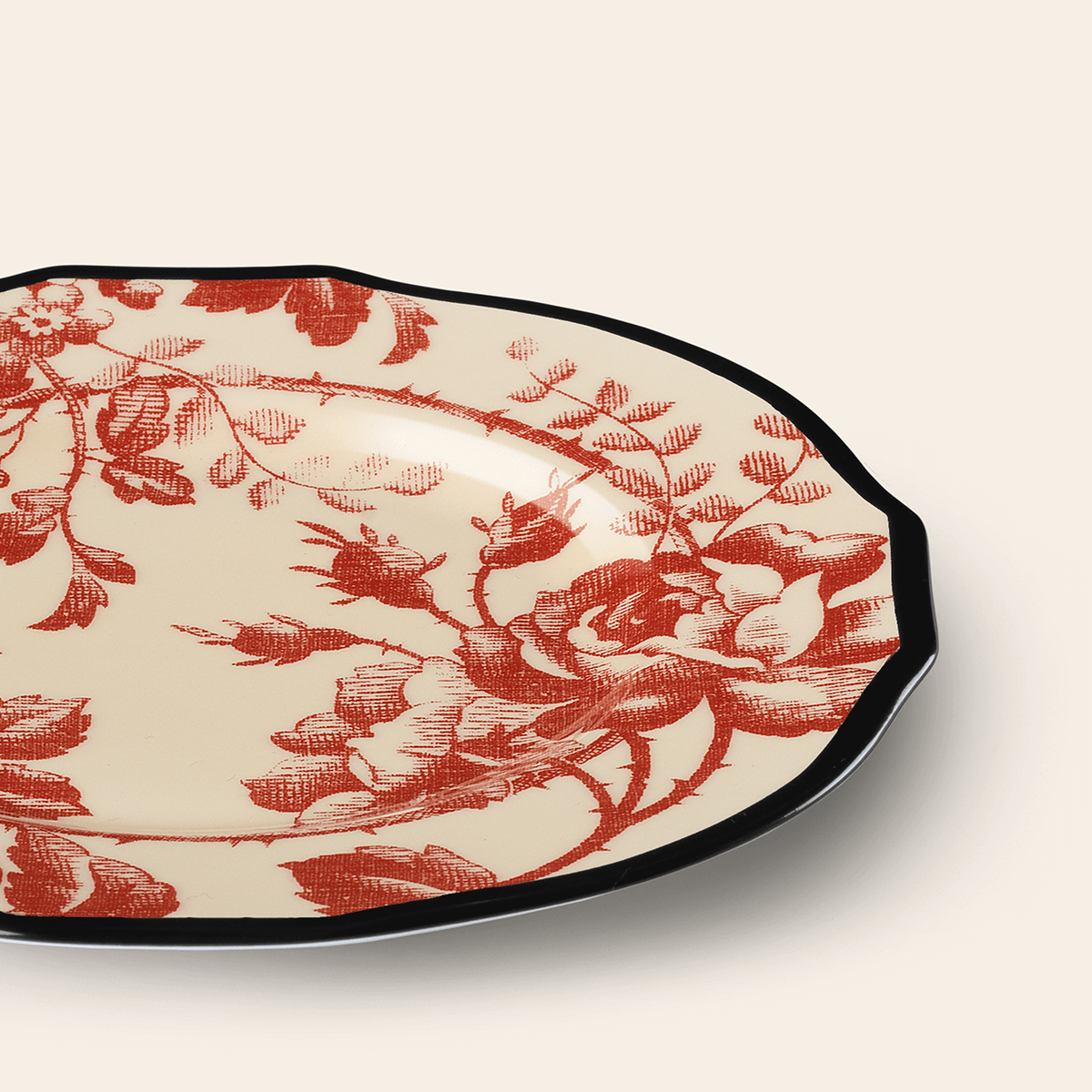 Herbarium Tableware
Grace your table with timeless elegance.
Our Herbarium collection is made in Italy by Ginori 1735, known for its excellence in artistic porcelain manufacture.
A must for any generous host, each piece is crafted from Richard Ginori porcelain and features Gucci's Herbarium motif—a whimsical Toile de Jouy design of cherry branches, leaves and flowers, inspired by a vintage fabric. The red color palette is reserved exclusively for the flagship store in Florence. Discover all the coordinating pieces to create a complete set.