Gucci Osteria Florence
Hazelnut Spread
A deliciously warm and nutty hazelnut spread made from the highest quality Italian hazelnuts (Piemonte IGP) with a silky texture that melts on the palate.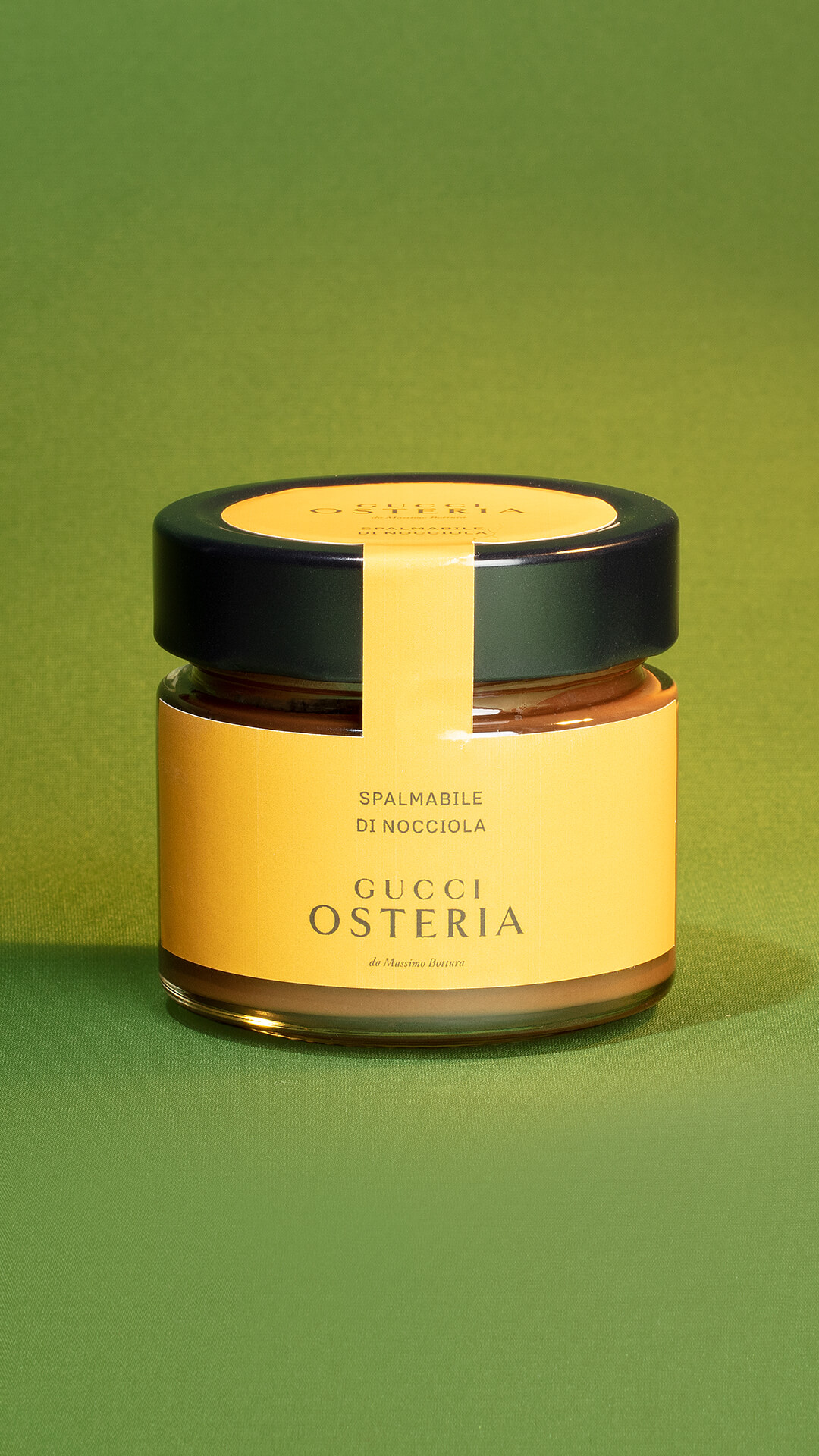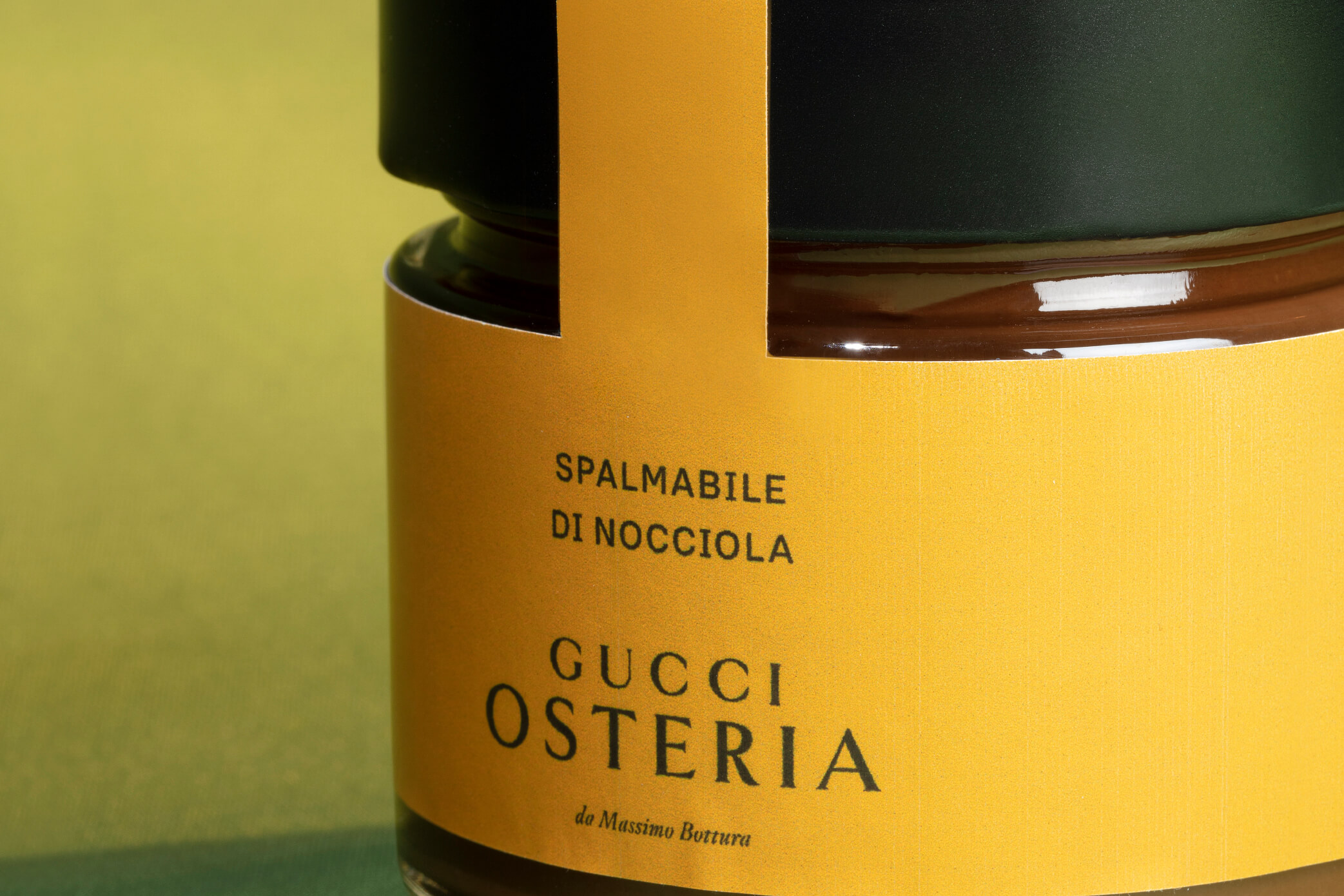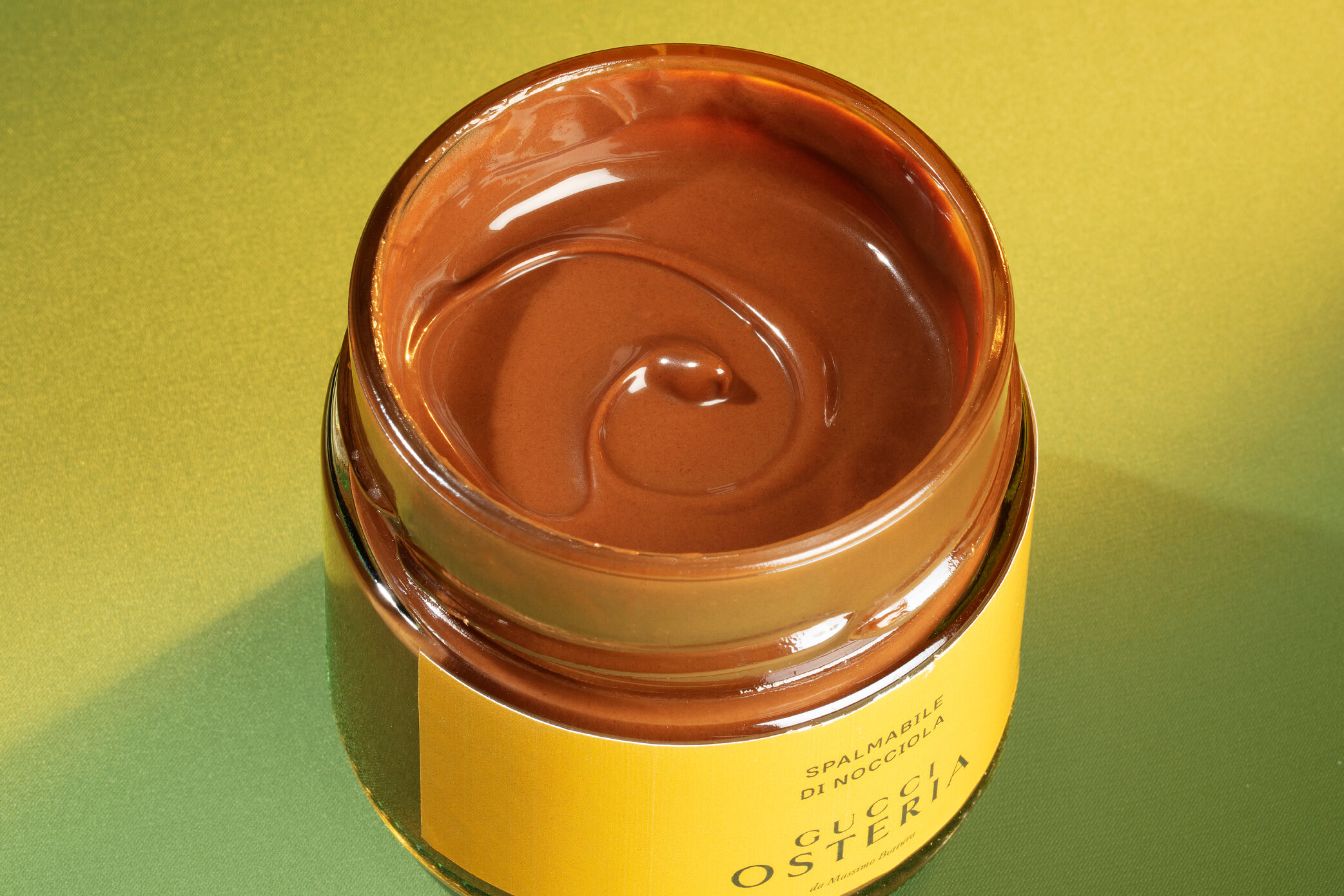 Elevate the taste of your childhood memories with this elegantly smooth hazelnut spread, providing a temptingly rich and sleek addition to an afternoon snack or dessert.
Ingredients:
52% PIEDMONT PGI HAZELNUT, sugar, cocoa powder, raw ground cocoa mass; emulsifier: sunflower lecithin.
May contain traces of other NUTS, MILK.