Gucci Osteria Florence
Chocolate, Blueberry and Ginger Cookies
A gorgeous box unlocks the sweetest childhood memories - or creates them anew. Find intimate moments with familiar flavors that also lead to new discoveries.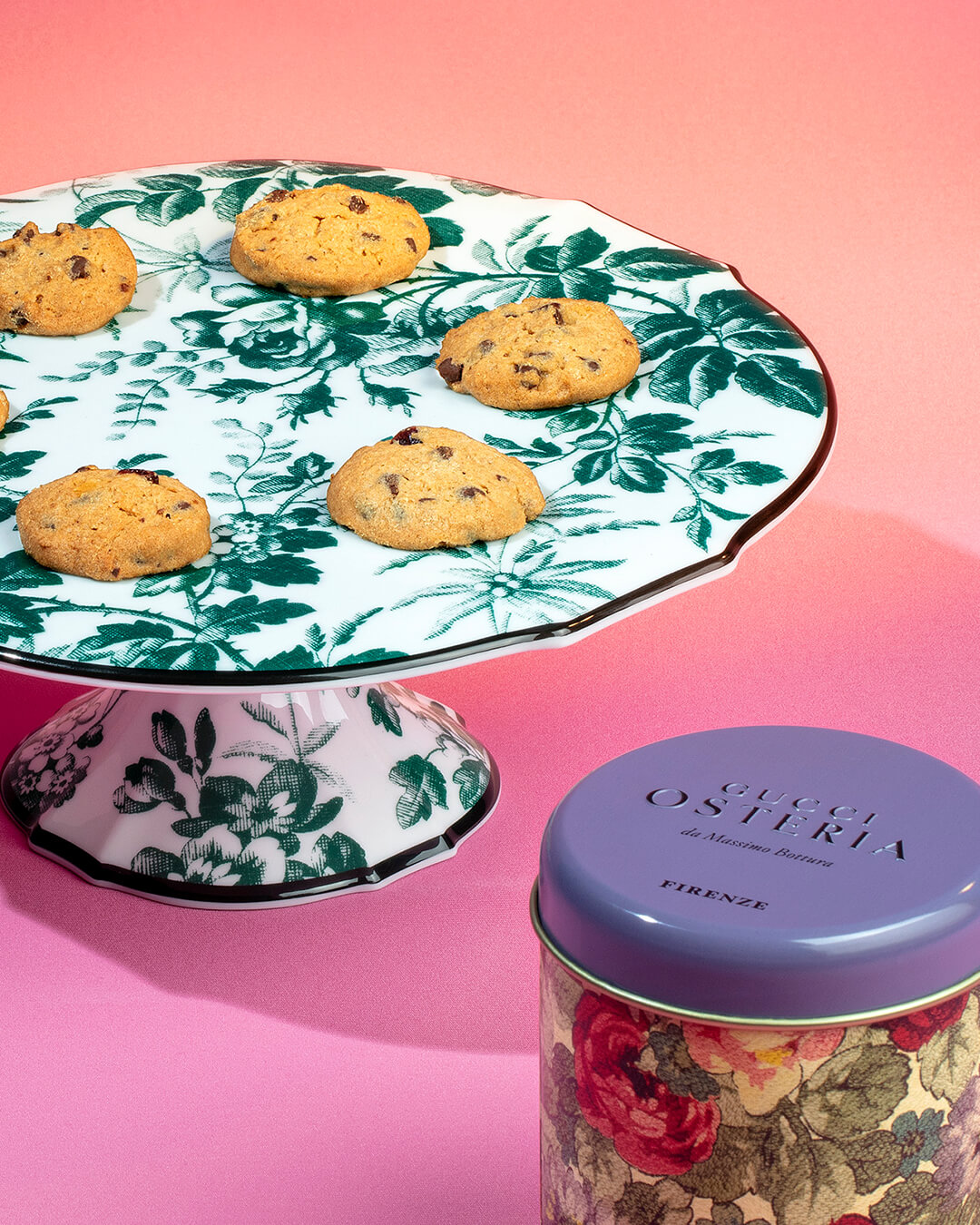 Chocolate, Blueberry and Ginger Cookies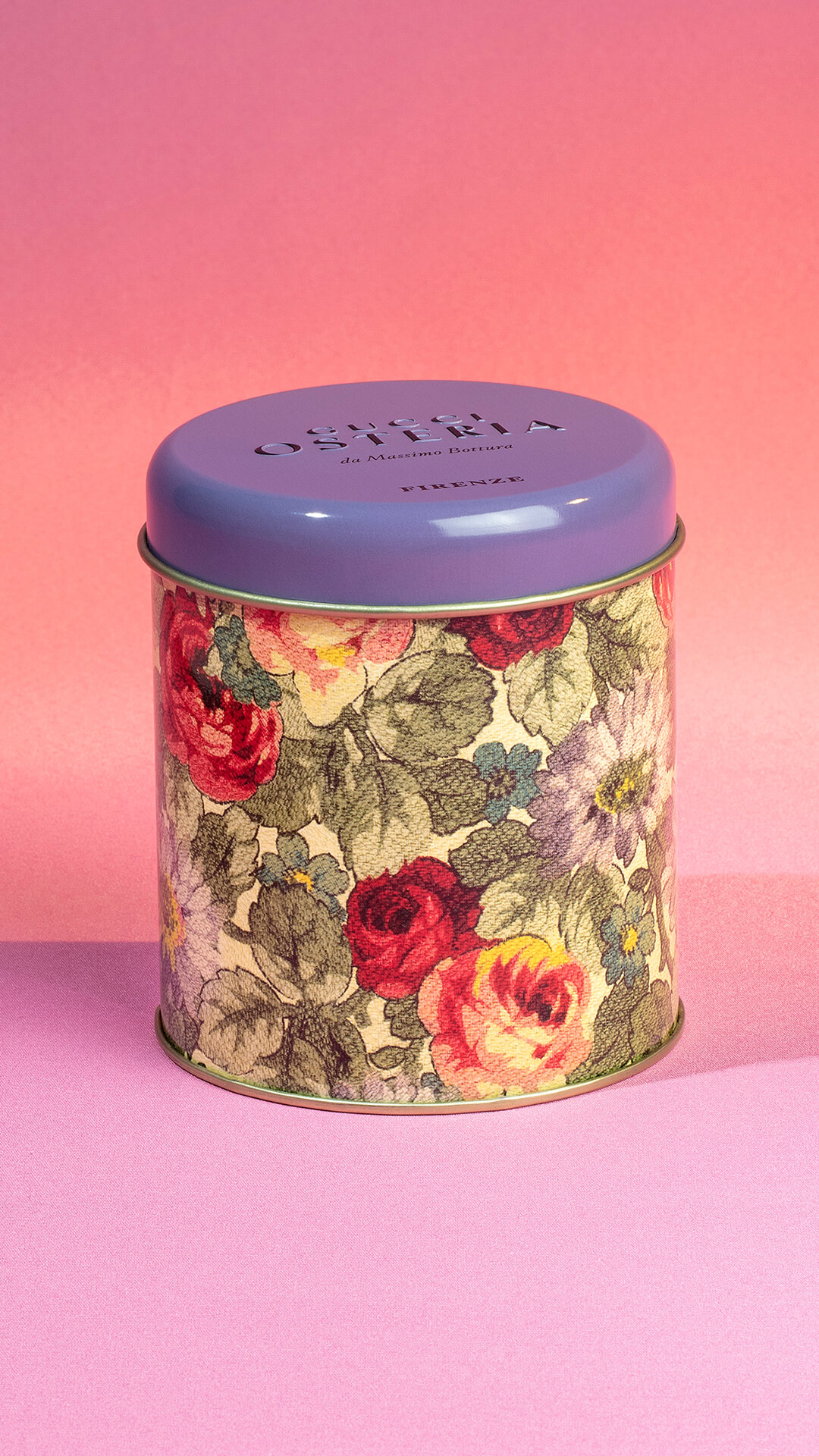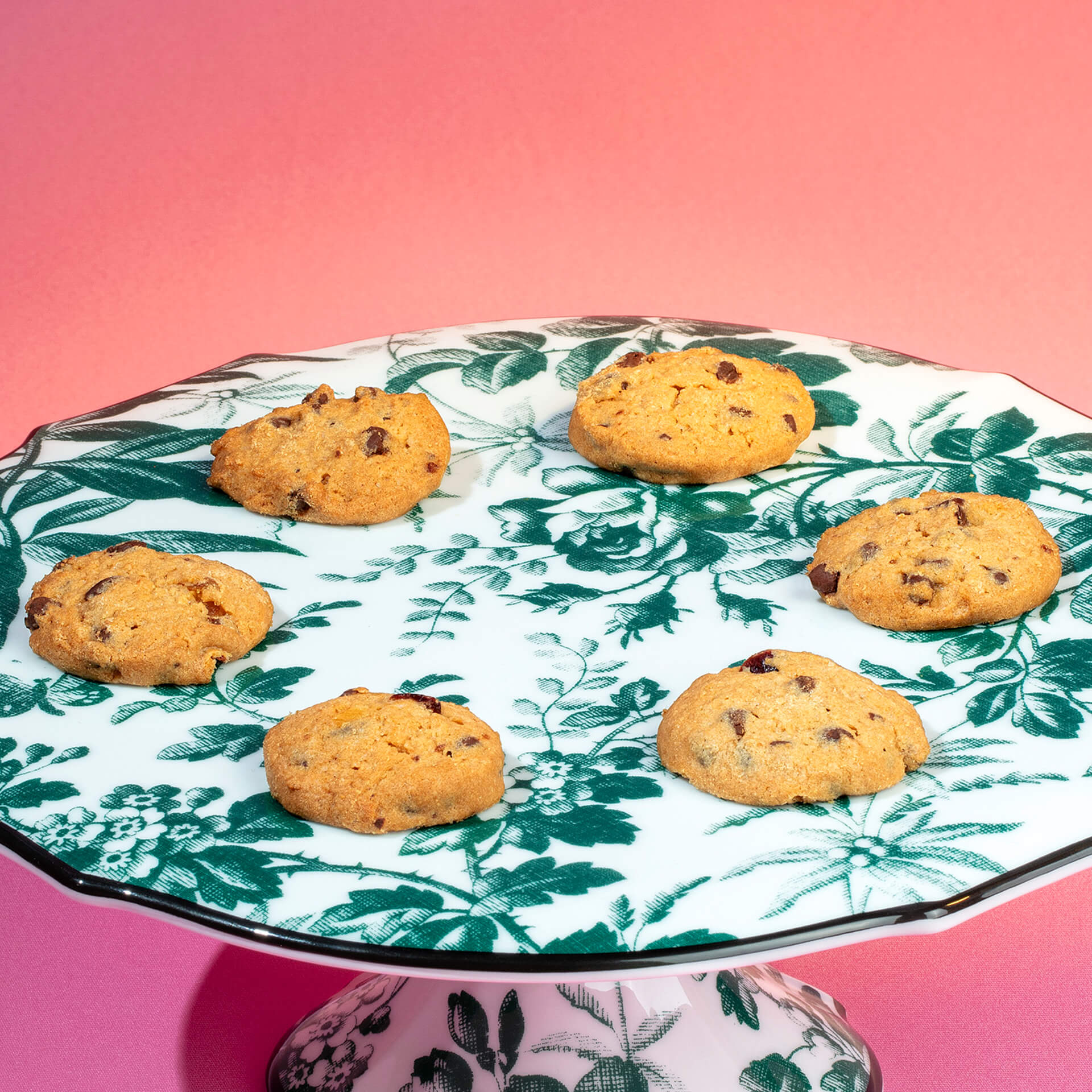 With chocolate, blueberries and spices like ginger, nutmeg and cinnamon, these cookies taste and smell like the holiday season. Discover the joy of sharing with our cookies.
Ingredients:
*Wheat four, cane sugar, chocolate chips (18%) (sugar, cocoa mass, cocoa butter, cocoa powder, dextrose, emulsifer: sunfower lecithin), *butter, *eggs, dehydrated blueberries (4% ), candied ginger (4%), nutmeg (0,7%), ginger powder (0,4%), cinnamon powder (0,4), raising agent (sodium diphosphate, sodium hydrogen carbonate, *wheat starch, calcium carbonate), salt. PRODUCED IN A LABORATORY THAT USES MILK. MAY CONTAIN NUTS AND SOY.