Antonio Mattei x Gucci Osteria Florence
Almond Cantucci
Antonio Mattei biscuits have been handmade from the best quality ingredients in Prato, Tuscany for over 150 years, passing on the passion and expertise throughout the generations. Their much loved cantucci cookies are reimagined thanks to the creativity of our Co-Executive Chefs, in this special edition version featuring salted caramelized almonds.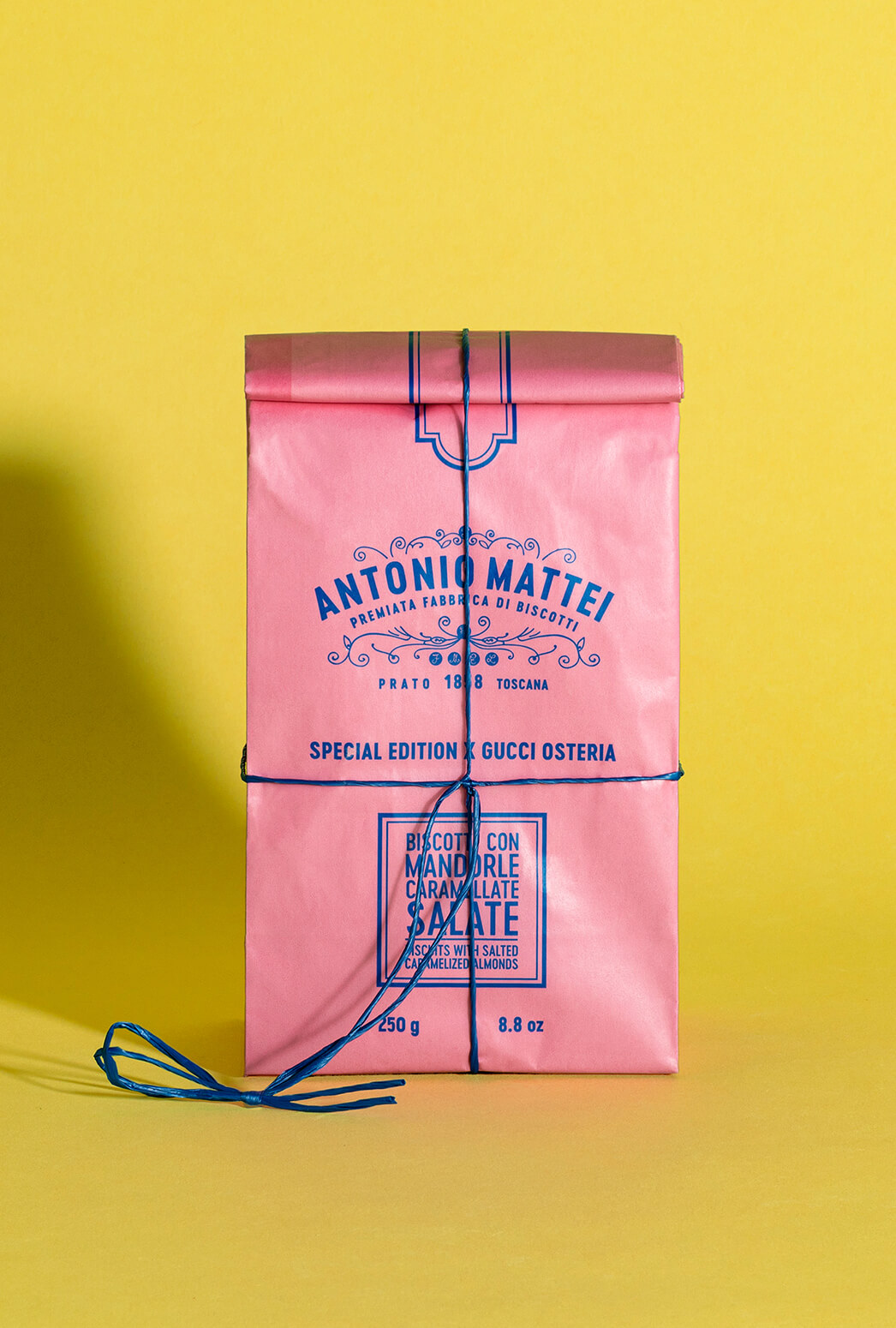 Almond Cantucci
250g / package
20 € / box
---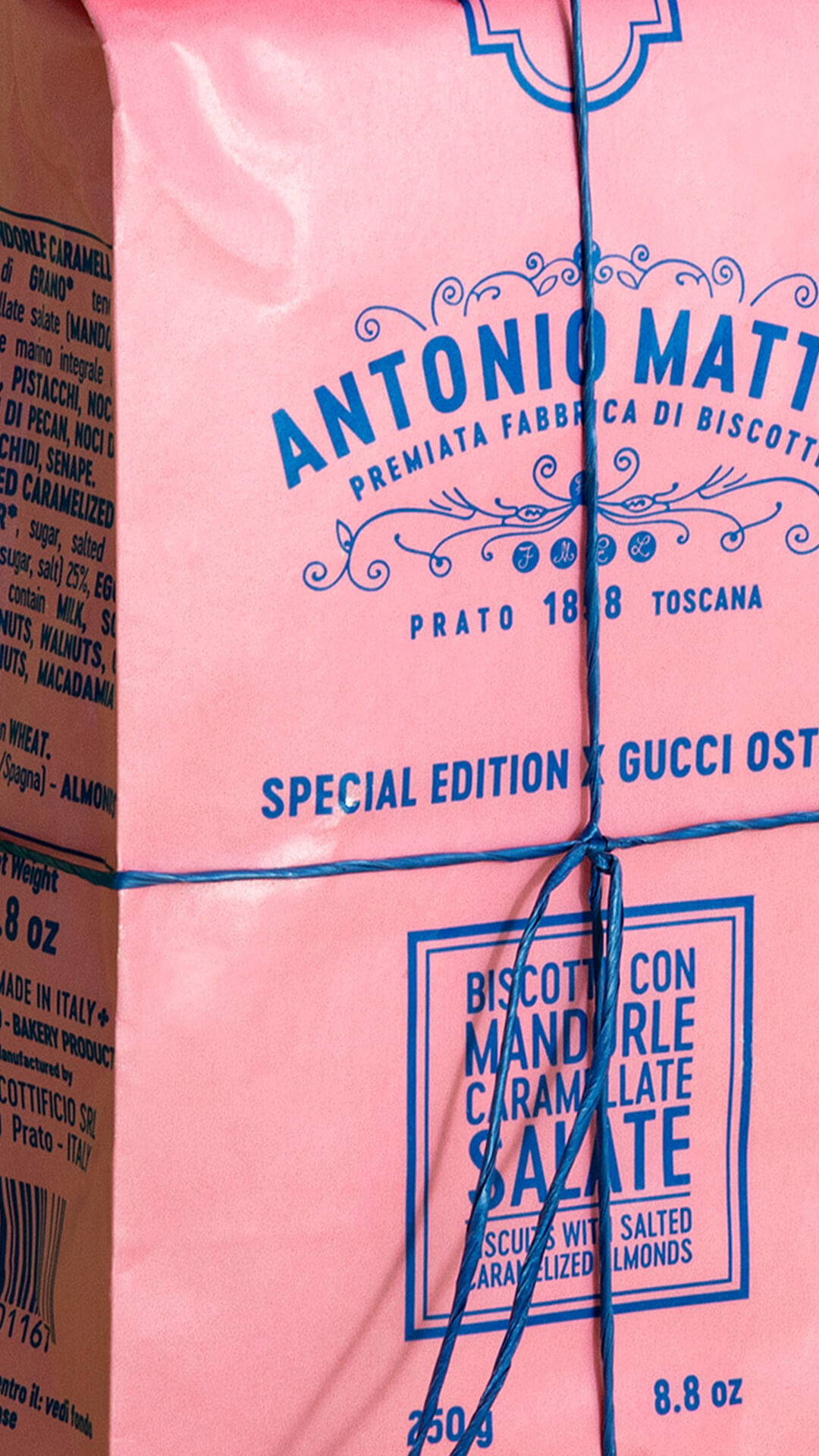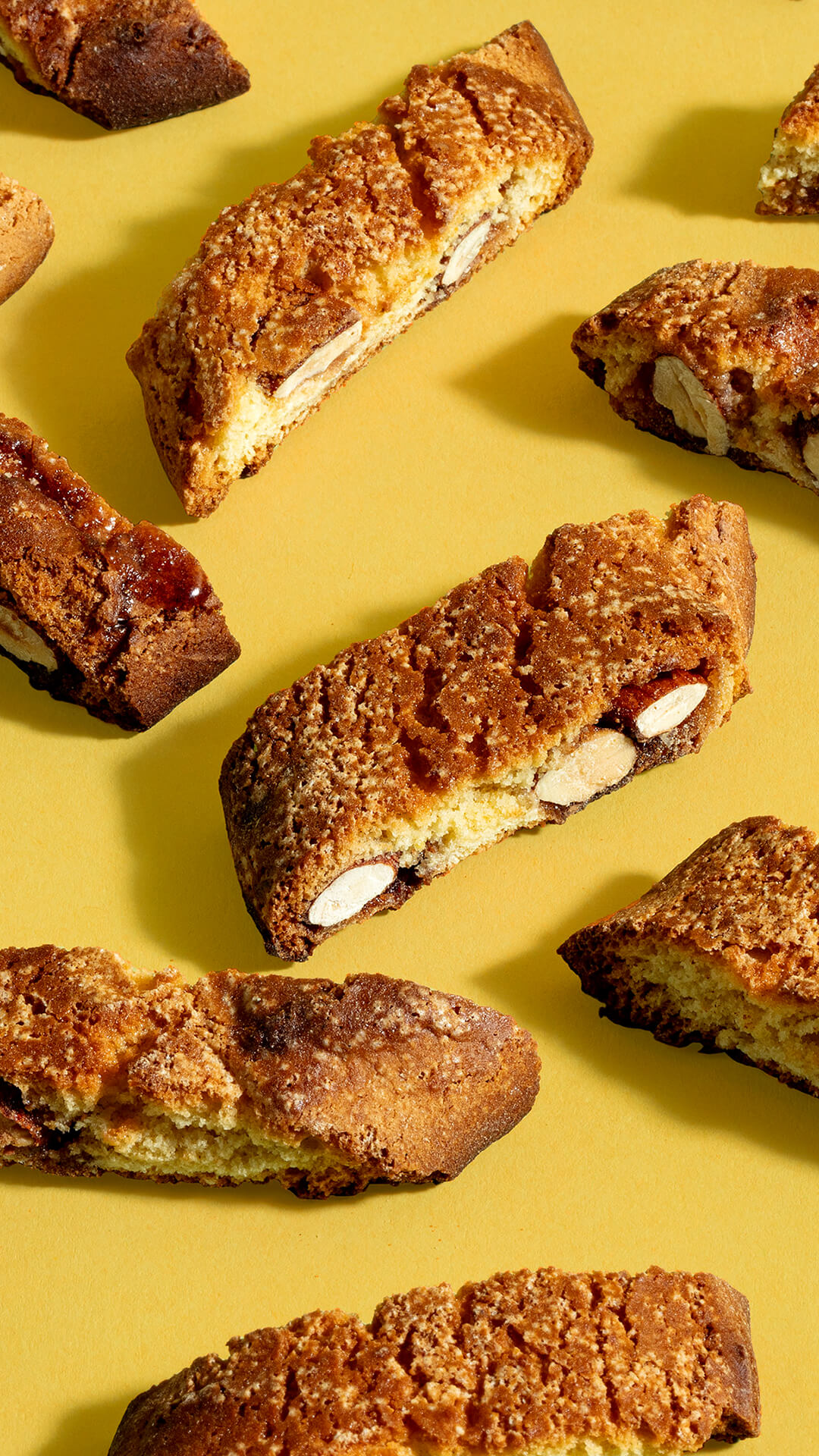 A Tuscan icon, whose story began in 1858, meets the joyful world of Gucci. These almond cantucci cookies are from our La Dispensa collection, a series of Special Edition products born from special collaborations between iconic producers of a rich Made in Italy heritage, and our Co-Executive Chefs Karime López and Takahiko Kondo.
Ingredients:
wheat FLOUR*, sugar, salted caramelized ALMONDS** (ALMONDS, sugar, salt) 25%, EGGS, natural sea salt of Cervia. May contain MILK, SOYBEANS, PISTACHIO NUTS, HAZELNUTS, WALNUTS, CASHEW, PECAN NUTS, BRAZIL NUTS, MACADAMIA NUTS, PEANUTS, MUSTARD. PRODUCED IN A LABORATORY THAT USES MILK. MAY CONTAIN NUTS AND SOY.
Local Excellence, Heritage, and Joyful Creativity.
La Dispensa, Italian for 'the pantry,' is a series of limited-edition products born from the philosophy of local excellence, heritage, and joyful creativity. An intimate collection of gourmet delights are created through exclusive collaborations with selected partners. Discover our special curation designed to inspire the modern pantry and bring the Gucci Osteria magic to your everyday life.
Gucci Osteria La Dispensa
Join Us
We are inviting new partners to join us in exclusive collaborations for the La Dispensa collection. Are you a small business or an artisanal company whose products share the same values as us? Contact us using the link below.
DISCOVER