Gucci Osteria Beverly Hills receives first Michelin Star.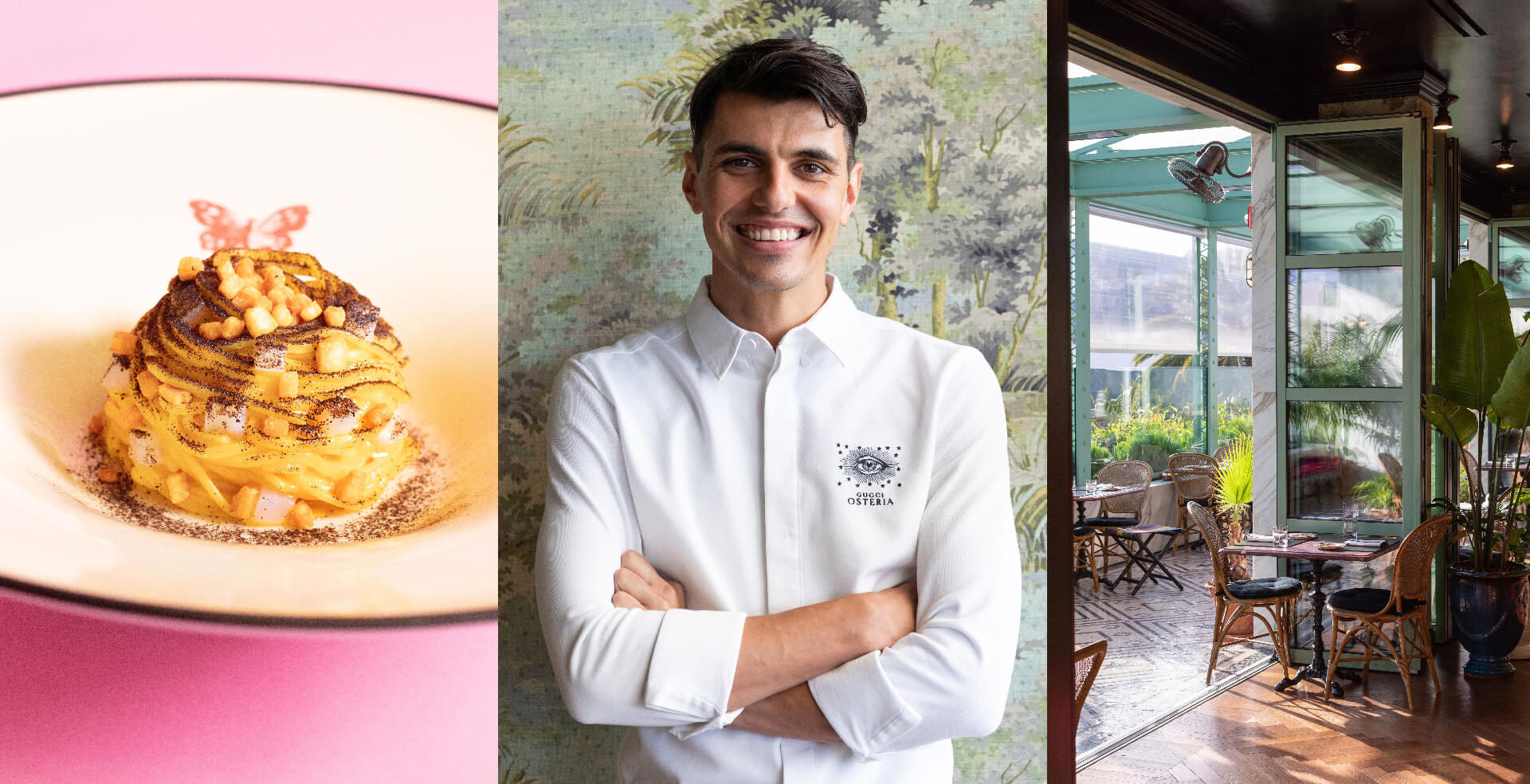 L.A. restaurant Gucci Osteria Beverly Hills has been awarded a Michelin star in the 2021 edition of the prestigious MICHELIN Guide California.
Promoting modern Italian cuisine while embracing local Californian ingredients, Gucci Osteria is led by the young Italian chef Mattia Agazzi, under the guidance of chef Massimo Bottura of three-star Osteria Francescana in Modena, Italy. Gucci Osteria da Massimo Bottura are a series of contemporary restaurants that share the same values and principles under one Gucci Osteria umbrella. Located in selected world cities, each celebrates their own varied and unique identity, while sharing a culinary philosophy that rides the wave of the seasons with creativity, elegance, playfulness and sensuality.
With this philosophy in mind, Mattia has used his California location to spearhead a new type of cuisine, harnessing the very best in seasonal produce, creating playful interpretations of classic Italian dishes. Recent dish examples include "Uni Carbonara" using sea urchins from the Santa Barbara Coast, mixed with egg tagliolini and thinly chopped guanciale-style calamari, and "I Love Rock Climbing" in which wild morels are brought to the next level, presented side by side with cuts of plump, meaty trout.
Commenting, Mattia said, "This is a reward for the whole Gucci Osteria Beverly Hills team. It has been a very challenging time for the global hospitality industry, and we were forced to close after just a few weeks of opening, re-opening months later. The team, however, has remained focused, united and driven to create dishes of style and substance. We're lucky to have some of the best ingredients in the world on our doorstep, and we love exploring Los Angeles and the great state of California. The fact that we can use Californian ingredients to present a contemporary Italian cuisine inspires us, and to be recognised for this is something very special indeed, grazie!"