Florence welcomes new Co-Executive Chef Takahiko Kondo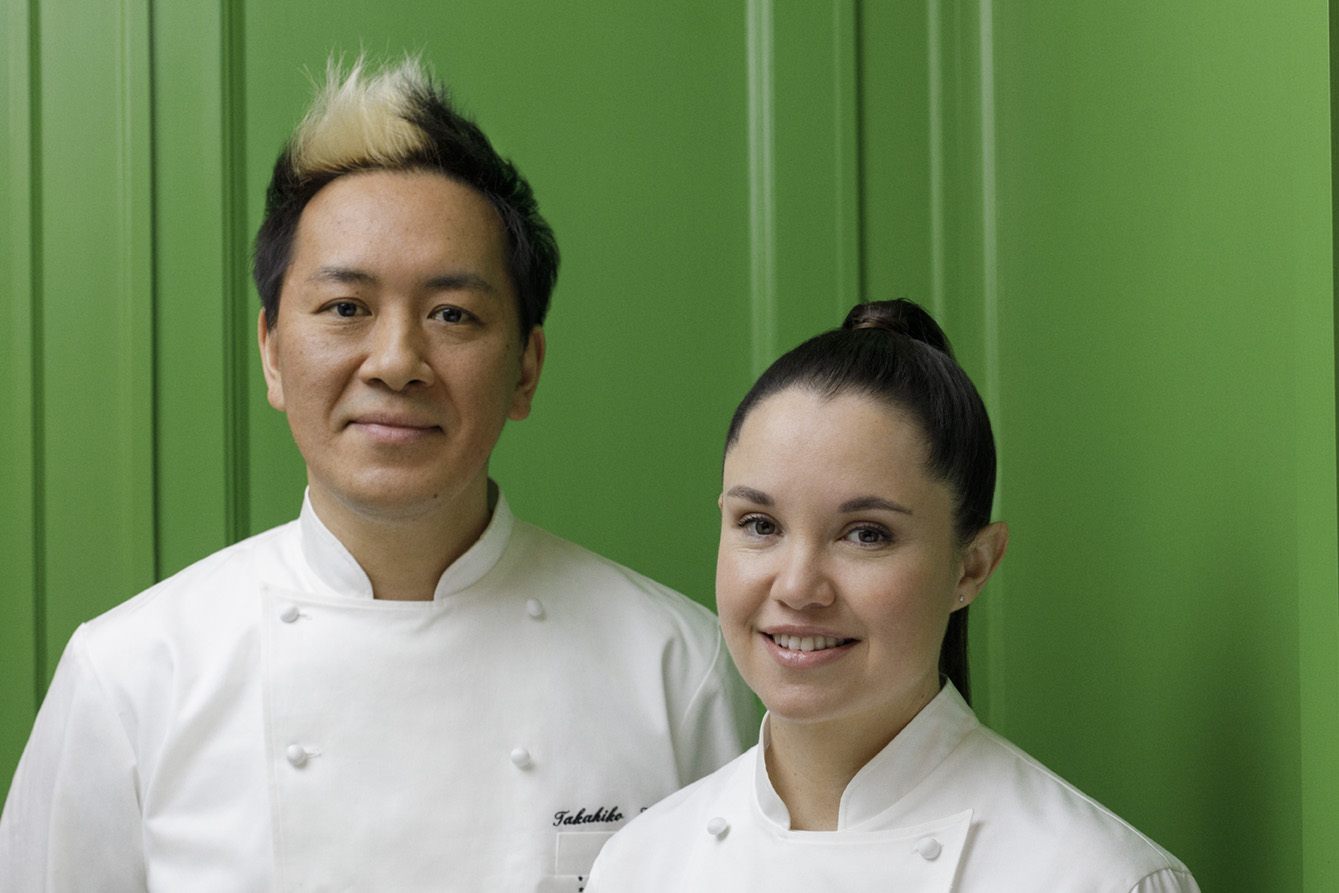 "It moves me to witness the growth of the Francescana family. Taka is like a son to me and now he has his own family to raise. I couldn't be more proud. We are truly blessed to have been given this opportunity and allowing us to grow our own little family within our much larger professional one."
– Massimo Bottura
Takahiko Kondo, 'Taka', has joined the team at Gucci Osteria Florence as Co-Executive Chef alongside Karime López. The appointment marks a particularly significant new chapter for the team, as they welcome the co-executive management by the husband-and-wife duo, who recently expanded their own family with the birth of their first child.
Taka is no stranger to the underlying philosophy of Gucci Osteria Florence, having worked alongside chef Massimo Bottura at Osteria Francescana since 2005. There he quickly rose through the ranks, becoming the Head Pastry Chef in 2010 and Head Sous Chef in 2014, and has seen through the development of the team's most creatively acclaimed dishes.
After years of juggling family and work across two different cities – Karime in Florence and Taka in Modena – the decision to move came naturally thanks to the encouragement of chef Bottura: "It moves me to witness the growth of the Francescana family. Taka is like a son to me and now he has his own family to raise. I couldn't be prouder."
Now reunited in Florence, Taka and Karime enjoy the continuing support from their mentor Bottura and Gucci, allowing for both their personal and professional growth. In a joint statement the couple commented: "It has been a hectic year for us, balancing work in two different cities whilst learning to be parents. We are truly blessed to have been given this opportunity and allowing us to grow our own little family within our much larger professional one."
Sharing the position as Co-Executive Chefs, they will further develop on the fresh new legacy that Karime started at Gucci Osteria Florence, having been at the helm since its very beginnings in January 2018. Over the years, she steered the team to establish Gucci Osteria Florence as one of the most innovative restaurants of modern Italian cuisine, confirmed by the award of one Michelin star in 2020 and the landmark accomplishment as the first female Mexican chef ever to receive such an accolade.