Gucci Osteria Florence
Traditional Panettone 2022
Grace your holiday table with a special centrepiece - the panettone. Continuing our annual tradition, we celebrate the festive season with this exclusive, limited-edition Gucci Osteria 2022 Traditional Panettone. Presented in a specially designed tin box, our Traditional Panettone is created by skilled artisans and quality ingredients keeping with the Italian tradition.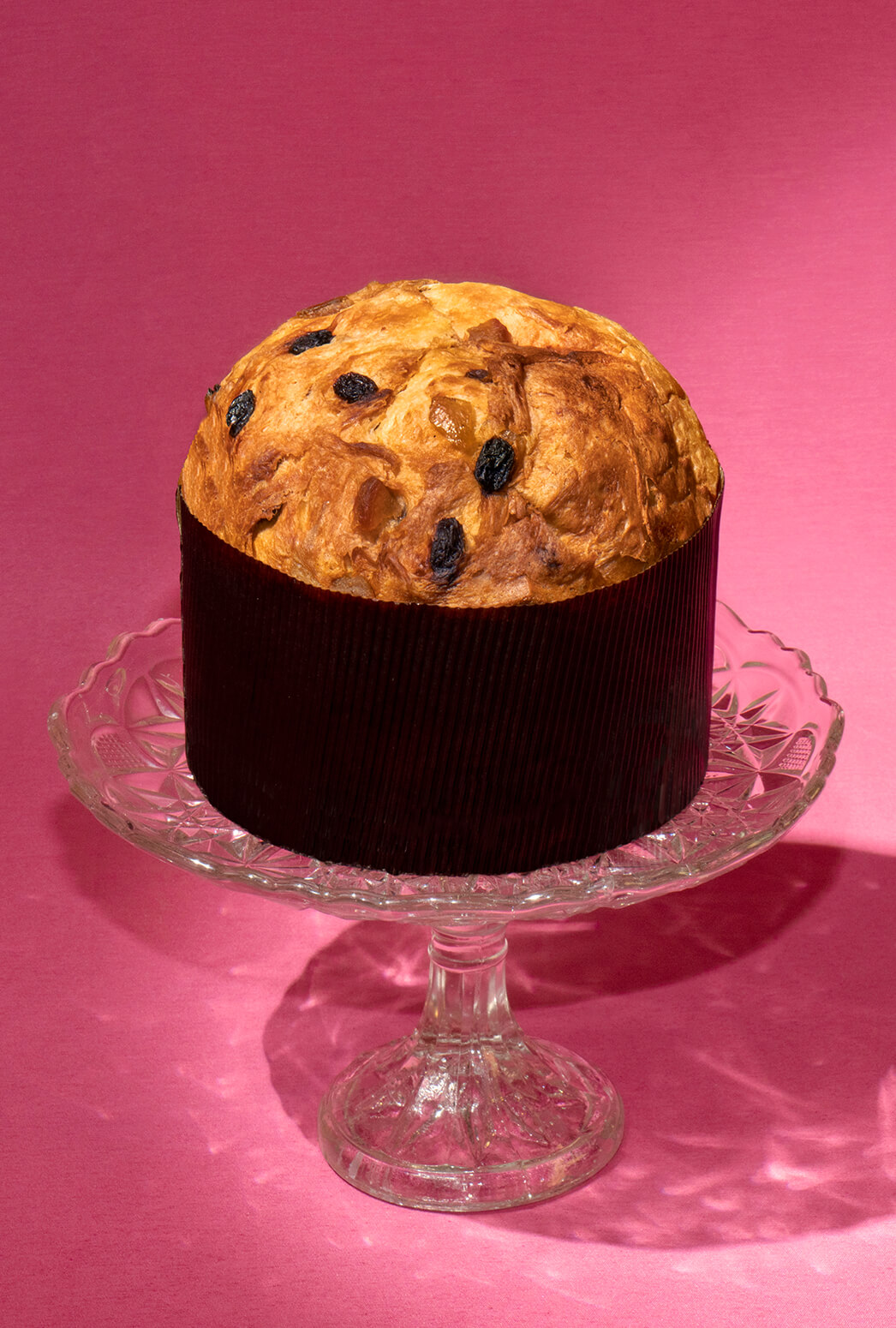 Traditional Panettone - Shipping available from November 14th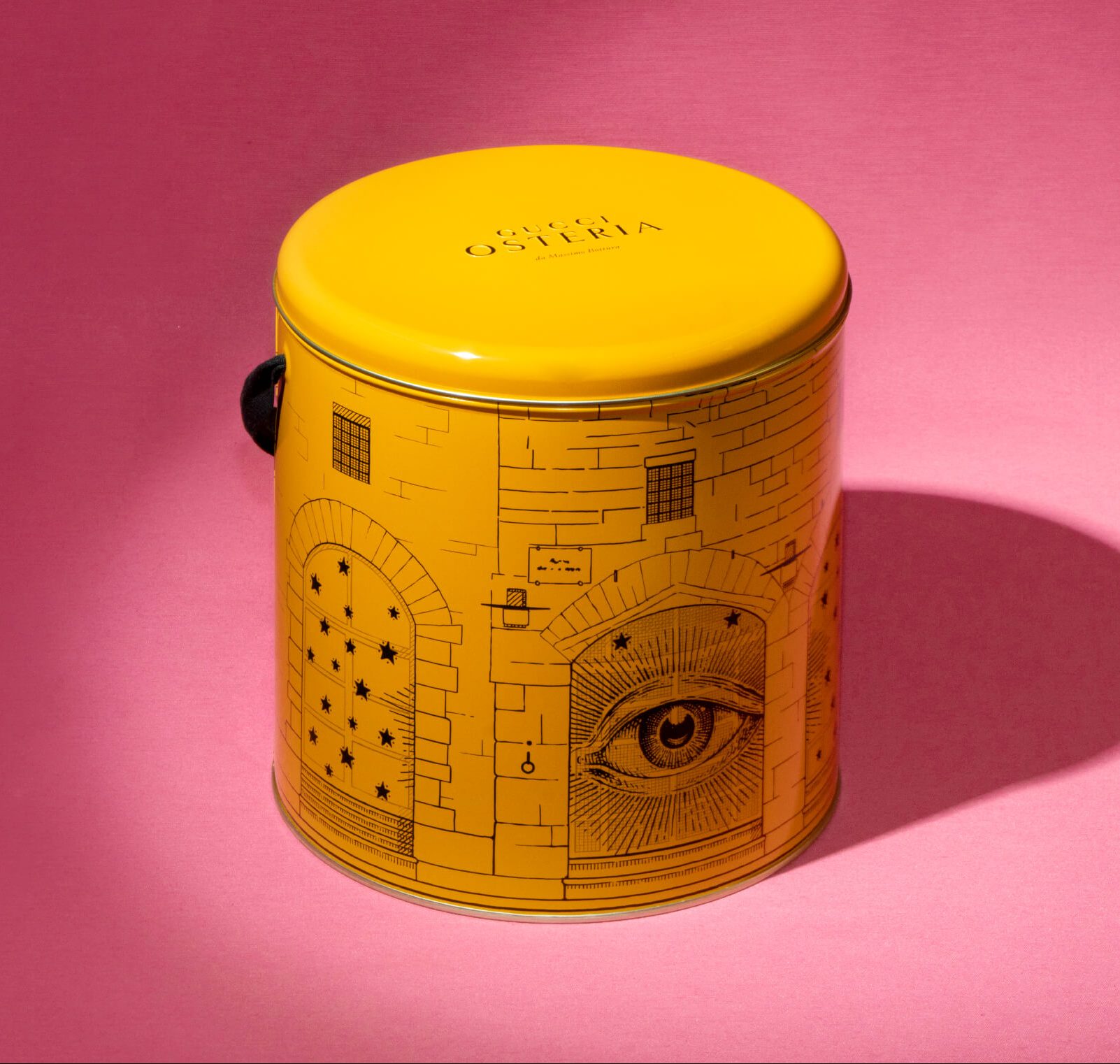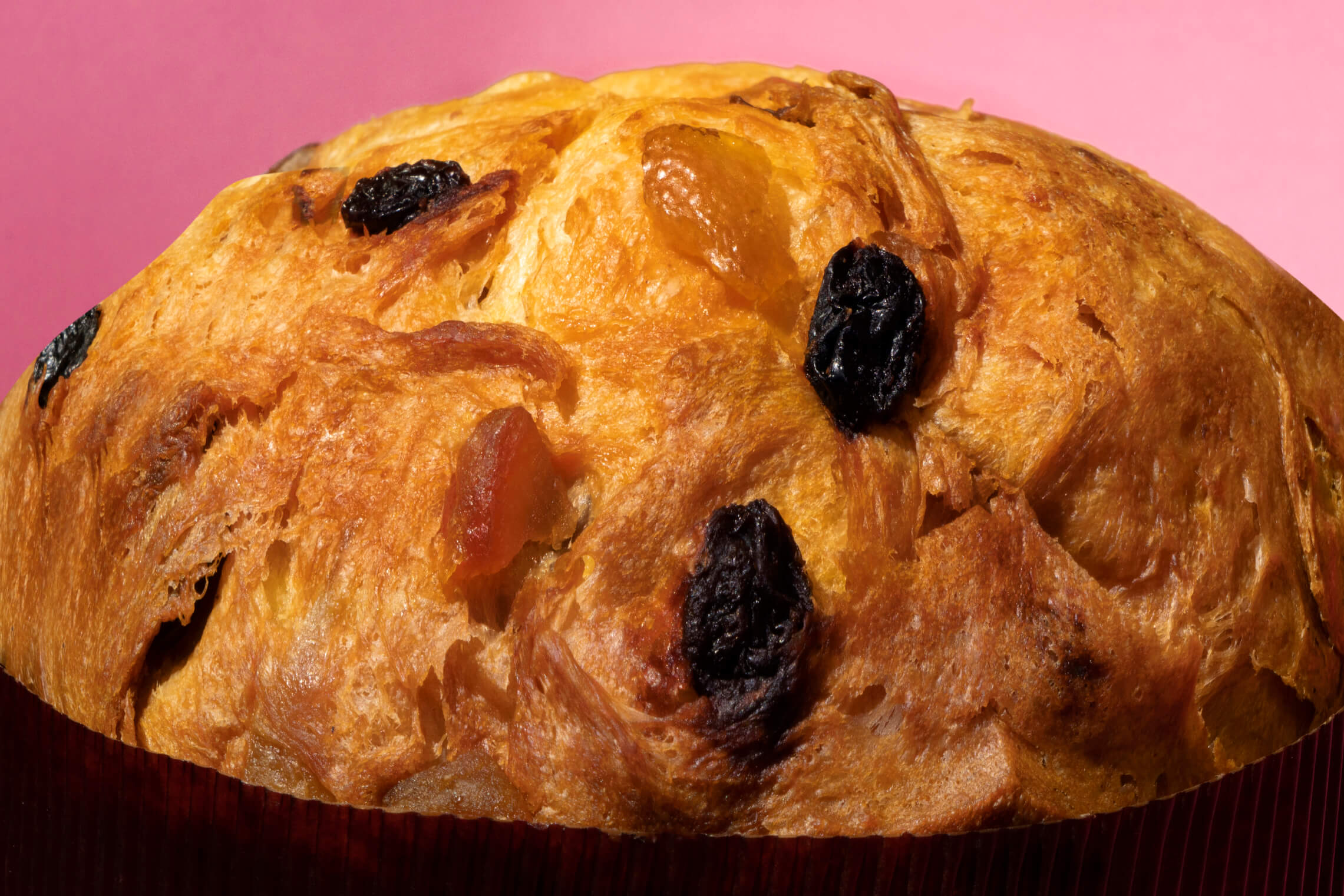 Dotted with fragrant candied citrus peel pieces and raisins in an incredibly rich yet airy interior that is tinted saffron-yellow, our Traditional Panettone is the result of years of experience and rare passion. Our Co-Executive Chefs Karime López and Takahiko Kondo have teamed up with the award-winning Emilia-Romagna pastry shop, Posillipo Dolce Officina, to create this speciality product designed to be shared at any holiday gathering.
Ingredients:
wheat four (type "0" for 1 Kg), butter, fresh egg yolk cat. A, Australian raisin, candied orange, sugar, natural yeast, orange paste, honey, salt, malt, vanilla. PRODUCED IN A LABORATORY THAT USES MILK. MAY CONTAIN NUTS AND SOY.